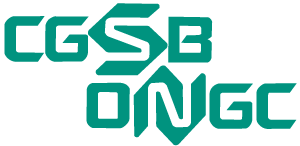 Standards development organization:
Contact info:
Designation Number:
CAN/CGSB-133.1
Standard Type:
National Standard of Canada - Domestic
Standard Development Activity:
New Edition
Status:
Proceeding to development
SDO Comment period start date:
SDO Comment period end date:
Scope:
1.1 This standard sets out minimum requirements to be used when selecting uniformed security officers and supervisors to protect people, property and information. It provides a "Security Officers Basic (Pre-assignment) Training Program" (Appendix A), a "Security Officer Supervisors (Pre-assignment) Training Program" (Appendix B) and "Performance Guidelines for Suppliers of Training for Security Officers and Supervisors" (Appendix C).
1.2 Health — Notwithstanding the content of the health criteria in this standard, users may need to waive certain criteria where a particular duty requirement will permit.
1.3 Security Clearances — This standard does not specify requirements for security clearances to be undertaken or obtained. However, where the duties of security officers and supervisors may provide access to sensitive data, high-value materiel or critical-infrastructure property, users may wish to require specific security clearances.
1.4 Bonding — This standard does not specify bonding requirements. Bonding is usually a prerequisite to licensing of a licensed security company by appropriate jurisdictions but may not be universally required.
1.5 Civil Liability — The need for security officers and supervisors to have civil liability coverage should be considered.
1.6 Training Programs — The attention of users is drawn to the preambles to the training programs outlined in Appendices A and B.
1.7 First Aid and CPR Training — Training and certification in first aid and CPR (cardiopulmonary resuscitation)