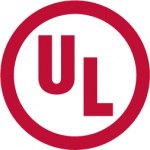 Standards development organization:
Contact info:
Work Program:
Designation Number:
ANSI/CAN/UL 795
Standard Type:
National Standard of Canada - Domestic
Standard sub-Type:
Joint Canada-U.S. National Standard
Standard Development Activity:
New Standard
ICS Code(s):
Status:
Proceeding to development
SDO Comment period start date:
SDO Comment period end date:
Scope:
1.1 These requirements apply to factory-built gas-fired package boilers having input ratings of more than 117,228 W (400,000 Btu/h), per individual combustion chamber, and intended primarily for commercial and industrial installation.
1.2 These requirements also apply to all high pressure steam and high temperature water gas-fired boiler assemblies regardless of kW (Btu/h) input.
1.3 Package boilers covered by these requirements are designed to be automatically operated without a competent attendant being constantly on duty at the burners while the appliances are in operation.
1.4 Additional installation and operation requirements are available for commercial-industrial gas-fired packaged boilers as defined by:
a) In the United States, the National Fuel Gas Code, NFPA 54, and the Liquefied Petroleum Gas Code, NFPA 58, as applicable; or
b) In Canada, the Natural gas and propane installation code, CSA B149.1, and the Code for the field approval of fuel-related components on appliances and equipment, CSA B149.3, as applicable.
Project need:
There are currently no consensus standards published in Canada for this class of packaged boiler. The new standard will permit testing of new products, as well as oversight of new installations by AHJs. This standard is intended to replace ULC/ORD-C795 and standard UL 795.