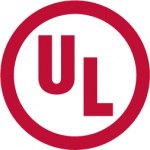 Standards development organization:
Contact info:
Work Program:
Designation Number:
ANSI/CAN/UL 9595
Standard Type:
National Standard of Canada - Domestic
Standard sub-Type:
Joint Canada-U.S. National Standard
Standard Development Activity:
Amendment Revision
ICS Code(s):
Status:
Proceeding to development
Comment period start date:
Scope:
This standard covers the basic elements of a production Inspection Program for various types of personal flotation devices.
Project need:
UL proposes a correction to the test equipment specifications regarding the back jaws for the tensile tester as described in C3 (B) within Annex C, Factory Test Equipment. This proposal will take into account the historical back jaw requirements for the inflatable end product requirements for the Seam Seal Strength Test and the current jaw requirements for the Seam Seal Strength Test within ANSI/CAN/UL 1191.