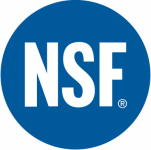 Standards development organization:
Contact info:
Work Program:
Designation Number:
NSF/ANSI/CAN 60
Standard Type:
National Standard of Canada - Domestic
Standard sub-Type:
Joint Canada-U.S. National Standard
Standard Development Activity:
New Edition
ICS Code(s):
Status:
Proceeding to development
Comment period start date:
Scope:
This Standard establishes minimum health effects requirements for the chemicals, the chemical contaminants, and the impurities that are directly added to drinking water from drinking water treatment chemicals. This Standard does not establish performance or taste and odor requirements for drinking water treatment chemicals.
Project need:
NSF/ANSI/CAN 60 serves as a benchmark for controlling potentially adverse human health effects from drinking water treatment chemical products used in the Canadian market.