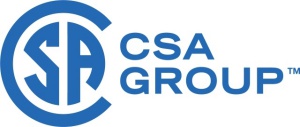 Standards development organization:
Contact info:
Work Program:
Designation Number:
C22.2 NO. 1993-17
Standard Type:
National Standard of Canada - Domestic
Standard sub-Type:
Tri-National
Standard Development Activity:
Reaffirmation
Status:
Proceeding to development
SDO Comment period start date:
SDO Comment period end date:
Scope:
1.1
These requirements are intended to cover both self-ballasted lamps and self-ballasted lamp adapters rated 120 to 347 V AC nominal for connection to screw-base, pin-base, or recessed single contact (RSC or R7) lampholders. These devices are intended for use in accordance with the National Electrical Code, ANSI/NFPA 70, and the Canadian Electrical Code Part I, CSA C22.1, in non-hazardous locations, and the Instalaciones Eléctricas (utilización), NOM-001-SEDE.
1.2
These devices incorporate resistance, reactance, or electronic (solid-state) type ballasts or power supplies. These devices employ various lamp technologies including, but not limited to, incandescent, fluorescent, high-intensity discharge lamps, light-emitting diodes.
1.3
These requirements also include Supplemental Requirements for Light-Emitting Diodes (LED), Supplement SA, for:
a) Self-contained LED lamps, rated 120 to 347 V AC nominal for connection to screw-, pinbase, and recessed single contact (RSC or R7) lampholders
b) Lamps for replacement of an ANSI standardized fluorescent lamp, and consisting of lightemitting-diode (LED) lamp technologies, with control circuitry, and a driver or power supply. The LED driver and control circuitry will be either integral with the lamp or remote from the lamp and
c) Component LED lamps, with or without control circuitry, an ANSI base other than bases mentioned in (a), for connection to LED driver having a low voltage output, such as replacement for tungsten-halogen, MR11 and MR16 shaped lamps.
1.4
This standard does not apply to medium-to-medium base (E26) fittings that incorporate controls such as photocells, motion detectors, radio controls, or dimmers covered by other standards.
1.5
These devices are not intended for use with emergency exit fixtures or emergency exit lights.
Project need:
To review the Standard within the required 5 year period.