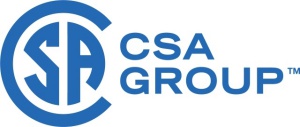 Standards development organization:
Contact info:
Work Program:
Designation Number:
CAN/CSA-E1029-1-94 (R2017)
Standard Type:
National Standard of Canada - Adoption of International Standard
Standard Development Activity:
Reaffirmation
ICS Code(s):
Status:
Proceeding to development
SDO Comment period start date:
SDO Comment period end date:
Scope:
1.1
This Standard applies to electric motor-operated or magnetically-driven tools, intended for indoor and for outdoor use, which have all the following characteristics: 
(a) easily moved by one person, simple devices to facilitate transportation may be incorporated, e.g. handles, wheels and the like; 
(b) used in a safe stationary position with or without fixing, e.g. fast clamping devices, bolting and the like; 
(c) used under the control of an operator; 
(d) not intended for continuous production or production line use; 
(e) intended to be connected to electric supply by a flexible cord and a plug; 
(f) maximum rated voltage not exceeding 250 V single-phase, a.c. or d.c., or 440 V three-phase, a.c.; 
(g) maximum rated input not exceeding 2 500 W, for single-phase a.c. or d.c., and 4 000 W for three-phase a.c. 
Notes:
(1) These tools are commonly known as transportable motor- operated electric tools, hereinafter referred to, in the text, as tools. Examples of these tools are given in the footnote. 
(2) Additional special driving mechanisms for cooling pumps and dust-exhaust devices are allowed. 
(3) When tools are used in locations where special conditions prevail, for example explosive atmospheres or areas where hazards arising from dust or fire are likely to occur, special precautionary measures or special types of construction are necessary. 
(4) Multifunction tools that have clearly separate modes of operation are required to comply separately with the requirements applicable to each specific mode of operation. 
(5) This Standard does not apply to 
electric motor-operated household and similar electrical appliances according to IEC 335-1;
hand-held electric motor-operated tools according to IEC 745-1;
electrical equipment for industrial machine-tools according to IEC 204; - small low voltage transformer operated bench tools intended for model making, e.g. radio controlled model aircraft or cars, etc.;
food preparation machines. 
1.2
This Standard is concerned with safety and takes into account the influence on safety of components necessary to achieve a required degree of radio and television interference suppression. 
1.3
This Standard applies to the safety of such equipment designed to be installed and used in accordance with the rules of the Canadian Electrical Code, CEC, Part I.
Note: Manufacturers designing products for use in Canada may find a helpful summary of the equipment-related requirements of the CEC, Part I, in CSA Publication Spe-2000. 
Project need:
To review the Standard within the required 5 year period.