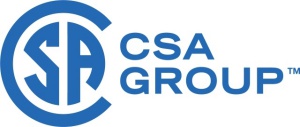 Standards development organization:
Contact info:
Work Program:
Designation Number:
C22.2 NO. 61010-2-202
Standard Type:
National Standard of Canada - Adoption of International Standard
Standard Development Activity:
New Edition
ICS Code(s):
Status:
Proceeding to development
Comment period start date:
Scope:
This IEC second edition cancels and replaces the first edition published in 2016. This edition constitutes a 
technical revision. 
1.1 Scope 
1.1.1 Equipment included in scope 
[Add the following paragraph] 
This Standard cover equipment that is intended to be installed or used in accordance with CSA C22.1, 
Canadian Electrical Code, Part I. 
1.1.2 Equipment excluded from scope 
[Replace the third dashed item with the following] 
– safety ACTUATORs and SOLENOIDs performing a safety function as covered by CSA C22.2 No. 139; 
Project need:
To align Canadian requirements with those of international standards in the safety for electrical equipment for measurement, control, and laboratory use. This proposed New Edition is being developed at the request of Canadian mirror committee to IEC TC 66, Certifications and Testing bodies, and the industry. It will provide the industry with an update to the current standard to meet the requirements for advancement in technology.