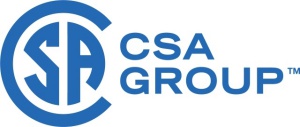 Standards development organization:
Contact info:
Work Program:
Designation Number:
CSA E60335-2-54:01 (R2020)
Standard Type:
National Standard of Canada - Adoption of International Standard
Standard Development Activity:
New Edition
Status:
Proceeding to development
SDO Comment period start date:
SDO Comment period end date:
Scope:
This clause of part 1 is replaced by:
This standard deals with the safety of electric cleaning appliances for household use which are intended for cleaning surfaces such as windows, walls and empty swimming pools by using liquid cleansing agents, their rated voltage being not more than 250 V.
NOTE 1 - Appliances may incorporate heating elements or means for pressuring the liquid container.
So far as is practicable, this standard deals with the common hazards presented by appliances which are encountered by all persons in and around the home.
This standard does not in general take into account
- the use of appliances by young children or infirm persons without supervision;
- playing with the appliance by young children.
NOTES 2 Attention is drawn to the fact that
- for appliances intended to be used in vehicles or on board ships or aircraft, additional requirements may be necessary;
- for appliances intended to be used in tropical countries, special requirements may be necessary;
- in many countries additional requirements are specified by the national health authorities, the national authorities responsible for the protection of labour, and similar authorities.
3 This standard does not apply to
- floor treatment and wet scrubbing machines (IEC 335-2-10);
- cleaning appliances which are permanently fixed to a building;
- cleaning appliances operating with a pressure exceeding 2.5 MPa or with a liquid temperature exceeding 80°C;
- cleaning appliances intended for commercial or industrial use;
- appliances intended to be used in locations where special conditions prevail, such as the presence of a corrosive or explosive atmosphere (dust, vapour or gas).
Project need:
To maintain alignment with international requirements. Adoption of international standards as CEC Part II standards facilitate domestic, regional and international trade by providing uniform electrical safety requirements for electrical apparatus across Canada/North America and internationally.