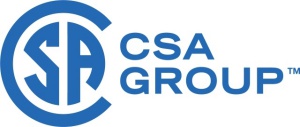 Standards development organization:
Contact info:
Work Program:
Designation Number:
CSA Z8004
Standard Type:
National Standard of Canada - Domestic
Standard Development Activity:
New Standard
ICS Code(s):
Status:
Proceeding to development
SDO Comment period start date:
SDO Comment period end date:
Scope:
This standard provides requirements for the safe operation and infection prevention and control of long-term care homes to protect residents and health care workers. Topics include staffing, processes, systems, supplies, communications, and inspection.
Project need:
Residents of Long-Term Care (LTC) homes are more vulnerable to infections and are at greater risk of experiencing severe symptoms resulting in high rates of mortality. LTC residents are likely to be older, frailer, and have pre-existing medical conditions. They are also more susceptible to infection because of shared spaces and supplies, transit of people between different health care facilities, and inadequate standards of practice. As a result, frontline workers at LTC homes are also at higher risk of exposure. The purpose of this standard is to provide guidance for the implementation of systems and processes for infection prevention and control in LTC homes.