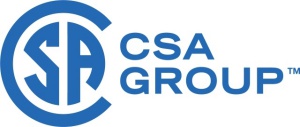 Standards development organization:
Contact info:
Work Program:
Designation Number:
CSA C22.2 NO. 284:16 (R2020)
Standard Type:
National Standard of Canada - Domestic
Standard sub-Type:
Tri-National
Standard Development Activity:
Amendment Revision
ICS Code(s):
Status:
Proceeding to development
SDO Comment period start date:
SDO Comment period end date:
Scope:
1.1
Requirements contained in this Standard cover controls of the light-sensitive or presence-sensitive types, or both; for indoor or outdoor service; intended for the control of indoor or outdoor loads up to a maximum of 20 A and maximum 347 V; intended for installations on 50 Hz or 60 HZ systems or DC up to 60 V (for US); and DC up to 42.4 V (for Canada); and intended to be installed in accordance with the National Electrical Code (NEC), NFPA 70, the Canadian Electrical Code (CE Code) Part I, CSA C22.2 No. 0, and NOM 001 SEDE.
1.2
These requirements do not cover controls intended to be used under the following conditions:
a) Devices that are locking type, used for area or roadway lighting fixtures;
b) Devices that monitor or control safety critical loads or personal protection circuits;
c) Devices intended to be installed in areas designated hazardous locations;
d) Devices intended to be installed for manufacturing process control.
Project need:
This proposed Amendment is being developed at the request of CANENA Technical Harmonization Committee. The amendment will include an option for Field replaceable actuators and further requirements and clarifications for class 2 connectors used with general use switches.