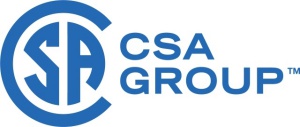 Standards development organization:
Contact info:
Work Program:
Designation Number:
CAN/CSA-E61347-2-3-03 (R2018)
Standard Type:
National Standard of Canada - Domestic
Standard Development Activity:
Reaffirmation
ICS Code(s):
Status:
Proceeding to development
SDO Comment period start date:
SDO Comment period end date:
Scope:
This part of IEC 61347 specifies particular safety requirements for electronic ballasts for use on a.c. supplies up to 1 000 V at 50 Hz or 60 Hz with operating frequencies deviating from the supply frequency, associated with fluorescent lamps as specified in IEC 60081 and IEC 60901, and other fluorescent lamps for high-frequency operation.
Particular requirements for electronic ballasts with means of protection against overheating are given in annex C.
Particular requirements for a.c./d.c. supplied electronic ballasts for maintained emergency lighting are given in annex J.
Performance requirements are the subject of IEC 60929.
Project need:
To review the Standard within the required 5 year period.