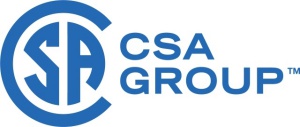 Standards development organization:
Contact info:
Work Program:
Designation Number:
CAN/CSA-E61347-1-03 (R2018)
Standard Type:
National Standard of Canada - Adoption of International Standard
Standard Development Activity:
Reaffirmation
ICS Code(s):
Status:
Proceeding to development
SDO Comment period start date:
SDO Comment period end date:
Scope:
This part of IEC 61347 specifies general and safety requirements for lamp control gear for use on d.c. supplies up to 250 V and/or a.c. supplies up to 1 000 V at 50 Hz or 60 Hz.
This standard also covers lamp control gear for lamps which are not yet standardized. Tests dealt with in this standard are type tests. Requirements for testing individual lamp control gear during production are not included. Requirements for semi-luminaires are given in IEC 60598.
In addition to the requirements given in this standard, annex B sets out general and safety requirements applicable to thermally protected lamp control gear. Annex C sets out additional general and safety requirements as they apply to electronic lamp control gear with means of protection against overheating.
Project need:
To review the Standard within the required 5 year period.