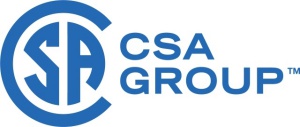 Standards development organization:
Contact info:
Work Program:
Designation Number:
CSA E61347-2-3
Standard Type:
National Standard of Canada - Adoption of International Standard
Standard Development Activity:
New Edition
ICS Code(s):
Status:
Proceeding to development
SDO Comment period start date:
SDO Comment period end date:
Scope:
This part of IEC 61347 specifies particular safety requirements for electronic ballasts for use on a.c. supplies up to 1 000 V at 50 Hz or 60 Hz with operating frequencies deviating from the supply frequency, associated with fluorescent lamps as specified in IEC 60081 and IEC 60901, and other fluorescent lamps for high-frequency operation.
Particular requirements for electronic ballasts with means of protection against overheating are given in annex C.
Particular requirements for a.c./d.c. supplied electronic ballasts for maintained emergency lighting are given in annex J.
Performance requirements are the subject of IEC 60929.
Project need:
To maintain alignment with international requirements. This proposed New Edition is being developed at the request of ICLP CSA Technical Committee. It will provide the industry with updated requirements for lamp controlgear in accordance with Canadian standards.