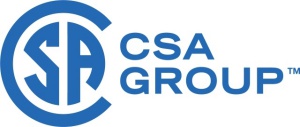 Standards development organization:
Contact info:
Work Program:
Designation Number:
CSA C22.2 NO. 104:20
Standard Type:
National Standard of Canada - Domestic
Standard sub-Type:
Bi-National
Standard Development Activity:
Amendment Revision
ICS Code(s):
Status:
Proceeding to development
SDO Comment period start date:
SDO Comment period end date:
Scope:
1.1
These requirements cover humidifiers rated 600 V or less, and intended to be used in accordance with the National Electrical Code (NEC), ANSI/NFPA 70, and the rules of CSA C22.1, Canadian Electrical Code (CEC), Part I.
1.2
These requirements cover humidifiers intended for residential and commercial use. This includes humidifiers of the centrifugal atomizing type, evaporative-media type, water-injection type, steam type, and the like. The humidifiers are intended for installation in a room, mounted on a wall or a ceiling, or for duct or plenum mounting.
1.3
These requirements apply to equipment that includes an electric heating element to heat air or water, or both.
1.4
These requirements do not apply to evaporative coolers that are also intended to be used for cooling.
1.5
These requirements do not apply to portable, electrode-type products, such as vaporizers, which are covered by UL 499 and CAN/CSA-C22.2 No. 64.11.
Project need:
This is the first Amendment of the 5th edition of CSA C22.2 No. 104. The intent of the amendment is to add the reference to C22.2 No. 62368-1 / UL 62368-1, replacing C22.2 No. 60950-1 / UL 60950-1. It is an harmonized requirement for both, Canadian and US industries.