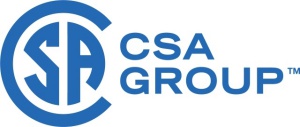 Standards development organization:
Contact info:
Work Program:
Designation Number:
CAN/CSA-C22.2 NO. 60335-2-34:17
Standard Type:
National Standard of Canada - Adoption of International Standard
Standard sub-Type:
Bi-National
Standard Development Activity:
Reaffirmation
ICS Code(s):
Status:
Proceeding to development
SDO Comment period start date:
SDO Comment period end date:
Scope:
This clause of Part 1 is replaced by the following. 
This International Standard deals with the safety of sealed (hermetic and semi-hermetic type) MOTORCOMPRESSORS, their protection and control systems, if any, which are intended for use in equipment for household and similar purposes and which conform with the standards applicable to such equipment. It applies to MOTOR-COMPRESSORS tested separately, under the most severe conditions that may be expected to occur in normal use, their rated voltage being not more than 250 V for single-phase MOTOR-COMPRESSORS and 600 V for other MOTOR-COMPRESSORS. 
1DV.1 D2 Modification to replace the second sentence of the second paragraph in Clause 1 with the following: 
It applies to motor-compressors tested separately, under the most severe conditions that can be expected to occur in normal use, their rated voltage being not more than 300 V for single-phase motor-compressors and 600 V for other motor-compressors intended for use in accordance with: 
CSA C22.1, Canadian Electrical Code (CE Code) Part I, in Canada; 
NFPA 70, National Electrical Code (NEC), in the United States. 
1DV.2 D2 Modification by adding the following to Clause 1 of the Part 2: For MOTOR-COMPRESSORS rated greater than 600 V, see the requirements of Annex 101.DVI. 
This Standard also covers 
multi-speed MOTOR-COMPRESSORS, that are MOTOR-COMPRESSORS, the speed of which can be set to different values; 
variable capacity MOTOR-COMPRESSORS, that are MOTOR-COMPRESSORS where the capacity of the compressor is controlled at fixed speeds. 
NOTE 101 Examples of equipment which contain MOTOR-COMPRESSORS are – refrigerators, food freezers and ice makers (IEC 60335-2-24); 
air-conditioners, electric heat pumps and dehumidifiers (IEC 60335-2-40); 
commercial dispensing appliances and vending machines (IEC 60335-2-75); 
factory-built assemblies for transferring heat in applications for refrigerating, air-conditioning or heating purposes or a combination of such purposes. 
This Standard does not supersede the requirements of standards relevant to the particular appliance in which the MOTOR-COMPRESSORS is used. However, if the MOTOR-COMPRESSORS type used complies with this standard, the tests for the MOTOR-COMPRESSORS specified in the particular appliance standard may not need to be made in the particular appliance or assembly. If the MOTOR-COMPRESSORS CONTROL SYSTEM is associated with the particular appliance control system, additional tests may be necessary on the final appliance. 
So far as is practical, this standard deals with the common hazards presented by MOTOR-COMPRESSORS used in appliances which are encountered by all persons in and around the home. However, it does not in general take into account 
the use of appliances by young children or infirm persons without supervision; 
playing with the appliances by young children. 
NOTE 102 Attention is drawn to the fact that 
for MOTOR-COMPRESSORS intended to be used in appliances in vehicles or on board ships, additional requirements may be necessary; 
in many countries, additional requirements are specified by the national health authorities, the national authorities responsible for the protection of labour and similar authorities. 
NOTE 103 This Standard does not apply to 
MOTOR-COMPRESSORS designed exclusively for industrial purposes; 
motor-compressors used in appliances intended to be used in locations where special conditions prevail, such as the presence of a corrosive or explosive atmosphere (dust, vapour or gas). 
NOTE 104 If MOTOR-COMPRESSORS for refrigerant R-744 used in appliances with a TRANSCRITICAL REFRIGERATION SYSTEM are equipped with PRESSURE RELIEF DEVICES, compliance with the requirements for these devices is checked during the tests on the final appliance.
Project need:
To review the Standard within the required 5 year period.