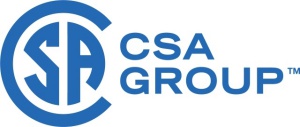 Standards development organization:
Contact info:
Work Program:
Designation Number:
CSA C22.2 NO. 60335-2-107:20
Standard Type:
National Standard of Canada - Adoption of International Standard
Standard sub-Type:
Bi-National
Standard Development Activity:
Amendment Revision
ICS Code(s):
Status:
Proceeding to development
SDO Comment period start date:
SDO Comment period end date:
Scope:
Replacement:
This document specifies safety requirements and their verification for the design and construction of robotic battery powered electrical rotary lawnmowers and their peripherals with the rated voltage of the battery being not more than 75 V d.c.
EMC and environmental aspects, except noise have not been considered in this standard.
This document does not apply to the additional risks associated with internal combustion engine(s), hybrid and fuel cell powered machines and associated charging systems.
This document deals with all the significant hazards presented by battery powered robotic lawnmowers and their peripherals when they are used as intended and under conditions of misuse which are reasonably foreseeable.
Throughout this document, the term machine is used to refer to the robotic lawnmower, separate from its charging station.
This document also provides requirements for the safety of mains powered charging   stations and signal sources for perimeter delimiters.
Additional battery operation and charging requirements for robotic lawnmowers, including the charging of lithium ion batteries, are specified in Annex KK which replaces Annexes B and S (except for requirements for non-rechargeable batteries) of Part 1.
This document is not applicable to machines which are manufactured before the date of publication of this document by IEC.
NOTE        Informative Annex FF is provided as a test code for convenience to the users of this document.
Project need:
This amendment is to incorporate some changes at the request of the industry.