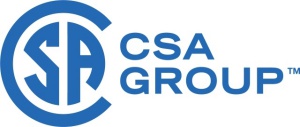 Standards development organization:
Contact info:
Work Program:
Designation Number:
CSA/ANSI C22.2 NO. 339-18
Type of Standard:
Amendment (Proposed National Standard of Canada)
Status:
Open for comment (15 days)
Comment period start date:
Scope:
This clause of the standard CSA C22.2 No. 62841-1 and UL 62841-1 is applicable.
Addition:
This standard applies to saw chain cutters for cutting wood or similar material and designed for use by one person.
This standard does not cover saw chain cutters that can be installed with more than one guide bar length.
This standard does not cover chain saws as defined in CSA C22.2No. 60745-2-13/UL 60745-2-13 or chain saws for tree service as defined in CSA Z62.1 or pole cutter and pruners as defined in CSA C22.2 No. 147 or UL 82
Project need:
To make some minor updates to the recently published first edition.