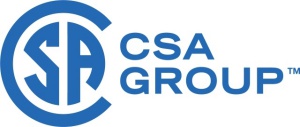 Standards development organization:
Contact info:
Work Program:
Designation Number:
CAN/CSA-C22.2 NO. 60745-2-22-12 (R2017)
Standard Type:
National Standard of Canada - Adoption of International Standard
Standard sub-Type:
Bi-National
Standard Development Activity:
Reaffirmation
ICS Code(s):
Status:
Proceeding to development
SDO Comment period start date:
SDO Comment period end date:
Scope:
This clause of Part 1 is applicable as follows:
Addition:
This standard applies to cut-off machines fitted with
- one bonded reinforced wheel of Type 41 or Type 42, or
- one or more diamond cut-off wheels with the peripheral gaps, if any, not exceeding 10 mm and with
- a rated speed not exceeding a peripheral speed of the wheel of 100 m/s at rated capacity and
- a rated wheel capacity range of 55 mm to 410 mm.
These machines are intended to cut materials such as metals, concrete, masonry, glass and tile.
This standard does not apply to:
- grinders, sanders, or polishers, even if they can be converted to a cut-off machine, which are covered by IEC 60745-2-3;
- circular saws which are covered by IEC 60745-2-5.
Project need:
To review the Standard within the required 5 year period.