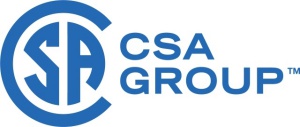 Standards development organization:
Contact info:
Work Program:
Designation Number:
HGV 3.1
Standard Type:
National Standard of Canada - Domestic
Standard Development Activity:
New Edition
ICS Code(s):
Status:
Proceeding to development
Comment period start date:
Scope:
This Standard establishes requirements for newly produced compressed hydrogen gas fuel system components, intended for use on hydrogen gas powered vehicles as listed below:
check valves;
manual valves;
manual container valves;
automatic valves;
gas injectors;
pressure indicators;
pressure regulator;
pressure relief valves;
pressure relief devices;
excess flow valves;
gas-tight housing and leakage capture lines and passages;
rigid fuel lines;
flexible fuel lines and hoses;
filter housing;
fittings; and
discharge line closures.
Note: It is recognized that other components not specifically covered herein can be examined to meet the criteria of HGV 3.1 and tested according to the appropriate functional needs.
Project need:
This proposed New Edition is being developed at the request of Hydrogen Transportation Technical Committee, and as part of the NRCan Contract.