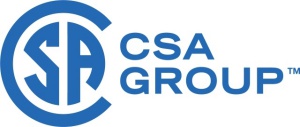 Standards development organization:
Contact info:
Work Program:
Designation Number:
CSA ISO 14015-2001
Standard Type:
National Standard of Canada - Adoption of International Standard
Standard Development Activity:
Reaffirmation
ICS Code(s):
Status:
Proceeding to development
Comment period start date:
Scope:
This International Standard provides guidance on how to conduct an EASO through a systematic process of identifying environmental aspects and environmental issues and determining, if appropriate, their business consequences.
This International Standard covers the roles and responsibilities of the parties to the assessment (the client, the assessor and the representative of the assessee), and the stages of the assessment process (planning, information gathering and validation, evaluation and reporting). The process for conducting an EASO is shown in Figure 1.
This International Standard does not provide guidance on how to conduct other types of environmental assessment, such as:
a) initial environmental reviews;

b) environmental audits (including environmental management system and regulatory compliance audits);

c) environmental impact assessments; or

d) environmental performance evaluations.
Intrusive investigations and site remediation, as well as the decision to proceed with them, are outside the scope of this International Standard.
This International Standard is not intended for use as a specification standard for certification or registration purposes or for the establishment of environmental management system requirements.
Use of this International Standard does not imply that other standards and legislation are imposed on the client or the assessee
Project need:
To review the Standard within the required 5 year period.