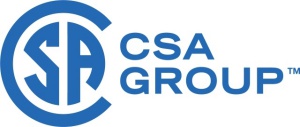 Standards development organization:
Contact info:
Work Program:
Designation Number:
CAN/CSA-C746-17
Standard Type:
National Standard of Canada - Domestic
Standard Development Activity:
Reaffirmation
Status:
Proceeding to development
SDO Comment period start date:
SDO Comment period end date:
Scope:
1.1
This Standard applies only to the following electrically driven, mechanical, vapour-compression-type systems: 
a) large air conditioners and heat pumps rated above 19 kW (65 000 Btu/h) cooling or heating capacity at standard rating conditions for both single- and three-phase electrical power supplies; and 
b) all sizes of single packaged vertical air conditioners and heat pumps and air-conditioning condensing units. 
Note: See Tables 1 to 3 for classifications of air conditioners, heat pumps, and air-conditioning condensing units. 
1.2
In this Standard, shall is used to express a requirement, i.e., a provision that the user is obliged to satisfy in order to comply with the standard; should is used to express a recommendation or that which is advised but not required; and may is used to express an option or that which is permissible within the limits of the Standard. 
Notes accompanying clauses do not include requirements or alternative requirements; the purpose of a note accompanying a clause is to separate from the text explanatory or informative material. 
Notes to tables and figures are considered part of the table or figure and may be written as requirements. 
Annexes are designated normative (mandatory) or informative (non-mandatory) to define their application. 
1.3
The values given in SI units are the units of record for the purposes of this Standard. The values given in parentheses are for information and comparison only.
Project need:
To review the Standard within the required 5 year period.