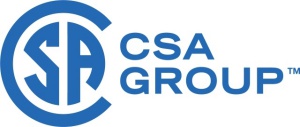 Standards development organization:
Contact info:
Work Program:
Designation Number:
CAN/CSA-C381.2-17
Standard Type:
National Standard of Canada - Domestic
Standard Development Activity:
Reaffirmation
ICS Code(s):
Status:
Proceeding to development
SDO Comment period start date:
SDO Comment period end date:
Scope:
1.1 General
This Standard covers the test requirements used to measure battery charger energy consumption for battery chargers intended to be operated from 115 V ac, 60 Hz line voltage connected by plug to wall receptacles or existing dc sources (such as automotive power jacks or USB ports). Uninterruptible power supplies that utilize the standardized National Electrical Manufacturer Association (NEMA) plug, 1-15P or 5-15P, as specified in ANSI/NEMA WD 6-2016 and have an ac output are included in the scope.
1.2 Purpose
The test method specified in this Standard is intended to complement the methodology contained in CSA C381.1. This Standard and CSA C381.1 define two classifications of products for the purpose of energy-performance testing; products within the scope of CSA C381.1 are not intended to be tested by this Standard. Annex B specifies requirements for determining the appropriate test method (CSA C381.1 or this Standard) for measuring a product's energy performance.
1.3 Exclusions
The following are not covered by this Standard:
a) a medical device as defined in Section 1 of the Canadian Medical Devices Regulations;
b) back-up battery chargers; and
c) dc output uninterruptible power supply (UPS).
1.4 Terminology
In this Standard, shall is used to express a requirement, i.e., a provision that the user is obliged to satisfy in order to comply with the standard; should is used to express a recommendation or that which is advised but not required; may is used to express an option or that which is permissible within the limits of the standard.
Notes accompanying clauses do not include requirements or alternative requirements; the purpose of a note accompanying a clause is to separate from the text explanatory or informative material.
Notes to tables and figures are considered part of the table or figure and may be written as requirements.
Annexes are designated normative (mandatory) or informative (non-mandatory) to define their application.
Project need:
To review the Standard within the required 5 year period.