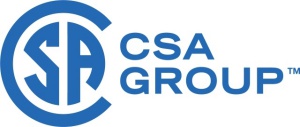 Standards development organization:
Contact info:
Work Program:
Designation Number:
CAN/CSA-C358-03 (R2018)
Standard Type:
National Standard of Canada - Domestic
Standard Development Activity:
Reaffirmation
ICS Code(s):
Status:
Proceeding to development
SDO Comment period start date:
SDO Comment period end date:
Scope:
1.1
This Standard applies to household electric ranges that are intended to be used on a 60 Hz ac supply with a nominal system voltage of 120/240 V.
1.2
This Standard specifies the methods to be used in measuring the capacity, the energy consumption, and the energy efficiency of electrically operated ranges.
1.3
This Standard does not apply to
(a) microwave cooking appliances;
(b) portable units designed for an electrical supply of 120 V;
(c) induction heating elements; or
(d) warming compartments or zones that are not intended for cooking and the elements of which cannot raise the compartment or zone temperature above 100 °C.
Project need:
To review the Standard within the required 5 year period.