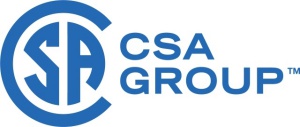 Standards development organization:
Contact info:
Work Program:
Designation Number:
CSA C61000-3-3
Standard Type:
National Standard of Canada - Adoption of International Standard
Standard Development Activity:
Amendment Revision
ICS Code(s):
Status:
Proceeding to development
SDO Comment period start date:
SDO Comment period end date:
Scope:
This part of IEC 61000 is concerned with the limitation of voltage fluctuations and flicker impressed on the public low-voltage system.
It specifies limits of voltage changes which may be produced by an equipment tested under specified conditions and gives guidance on methods of assessment.
This part of IEC 61000 is applicable to electrical and electronic equipment having an input current equal to or less than 16 A per phase, intended to be connected to public low-voltage distribution systems of between 220 V and 250 V line to neutral at 50 Hz, and not subject to conditional connection.
Equipment which does not comply with the limits of this part of IEC 61000 when tested with the reference impedance Zref of 6.4, and which therefore cannot be declared compliant with this part, may be retested or evaluated to show conformity with IEC 61000-3-11. Part 3-11 is applicable to equipment with rated input current <= 75 A per phase and subject to conditional connection.
The tests according to this part are type tests. Particular test conditions are given in Annex A and the test circuit is shown in Figure 1.
NOTE 1 The limits in this standard relate to the voltage changes experienced by consumers connected at the interface between the public supply low-voltage network and the equipment user's installation. Consequently, if the actual impedance of the supply at the supply terminals of equipment connected within the equipment user's installation exceeds the test impedance, it is possible that supply disturbance exceeding the limits could occur.
NOTE 2 The limits in this standard are based mainly on the subjective severity of flicker imposed on the light from 230 V 60 W coiled-coil filament lamps by fluctuations of the supply voltage. For systems with nominal voltage less than 220 V line to neutral and/or frequency of 60 Hz, the limits and reference circuit values are under consideration.
Project need:
The primary objective of the standard is to maintain alignment with international requirements. This proposed Amendment is being developed at the request of the EMC Committee. It will provide the industry with alignment with the latest international requirements. This will meet the strategic needs of the following key interests: a) ensuring that the latest innovative/technology/safety features are available for users