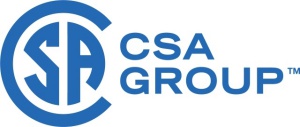 Standards development organization:
Contact info:
Work Program:
Designation Number:
C22.2 NO. 101-17
Standard Type:
National Standard of Canada - Domestic
Standard Development Activity:
Reaffirmation
ICS Code(s):
Status:
Proceeding to development
SDO Comment period start date:
SDO Comment period end date:
Scope:
1.1
This Standard applies to cord-connected, electrically heated bedding such as blankets, comforters, quilts, sheets, mattresses, and mattress pads with associated control units, for household use, designed for nominal 120 V ac circuits and to be used in nonhazardous locations in accordance with the Rules of the Canadian Electrical Code, Part I. 
1.2
This Standard does not apply to bedding having an overall area of less than 1900 cm2. It does not apply to electrically heated water beds. 
1.3
This Standard does not apply to bedding appliances for hotel, motel, or other institutional use.
Project need:
To review the Standard within the required 5 year period.