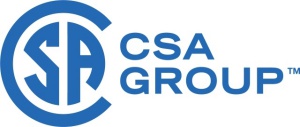 Standards development organization:
Contact info:
Work Program:
Designation Number:
CSA C22.2 NO. 45.1-07 (R2017)
Type of Standard:
Amendment (Proposed National Standard of Canada)
Status:
Open for comment (15 days)
Comment period start date:
Scope:
Scope
1.1
These requirements cover electrical rigid metal conduit - steel (ERMC-S), elbows, couplings, and nipples for use as a metal raceway for installation of wires and cables in accordance with CSA C22.1, Canadian Electrical Code, Part 1, NOM-001-SEDE, Standard for Electrical Installations, and NFPA 70, National Electrical Code (see Reference Item No. 1, Annex A). ERMC-S is provided with a zinc, zinc-based, nonmetallic, or other alternate corrosion-resistant exterior coating and an organic or zinc interior coating. It is the user's responsibility to determine the appropriate product for their application.
1.2
Non-ferrous and stainless steel conduit are covered by the standards listed in Reference Item No. 2, Annex A
Project need:
To update the Standard based on industry/user needs.