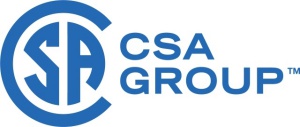 Standards development organization:
Contact info:
Work Program:
Designation Number:
CAN/CSA-C22.2 NO. 62841-2-1:18
Standard Type:
National Standard of Canada - Adoption of International Standard
Standard sub-Type:
Bi-National
Standard Development Activity:
Amendment Revision
ICS Code(s):
Status:
Proceeding to development
SDO Comment period start date:
SDO Comment period end date:
Scope:
This clause of Part 1 is applicable except as follows:
Addition:
This part of IEC 62841 applies to hand-held drills and impact drills, including diamond core drills. This Standard also applies to drills that can be used for driving screws by attaching screwdriver bits.
This Standard does not apply to rotary hammers, even if they can be used as a drill.
NOTE 101 Rotary hammers are covered by IEC 62841-2-6.
Project need:
This amendment is to adopt AMT 1 of the IEC 62841-2-1. This proposed New Edition is being developed at the request of industry members. It will provide the industry with updated requirements