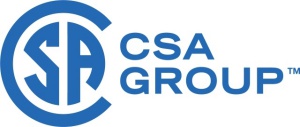 Standards development organization:
Contact info:
Work Program:
Designation Number:
CSA C22.2 NO. 256:14 (R2019)
Standard Type:
National Standard of Canada - Domestic
Standard sub-Type:
Bi-National
Standard Development Activity:
Amendment Revision
ICS Code(s):
Status:
Proceeding to development
SDO Comment period start date:
SDO Comment period end date:
Scope:
1.1
This Standard applies to direct plug-in nightlights not exceeding 10 W input, for indoor use only, in non-hazardous locations and intended to be used in accordance with the Canadian Electrical Code, Part I, CSA C22.1, and the National Electrical Code, ANSI/NFPA 70. Light source types include incandescent candelabra base lamps, non-replaceable lamps, [fluorescent, neon, or light-emitting diode (LED) type] or electroluminescent panels.
1.2
These requirements cover direct plug in nightlights for insertion into a parallel slot receptacle rated 125 volts maximum.
1.3
These requirements do not cover:
(a) cord-connected luminaires;
(b) nightlights with more than one receptacle;
(c) direct plug-in devices with other primary functions, such as room deodorizers, insect repellers, or rechargeable flashlights; or
(d) direct plug-in devices utilizing plasma light.
Project need:
This is an update for trinational harmonized standard CSA C22.2 No. 256/UL 1786, to include latest proposal. This proposed amendment is being developed at the request of Industry and Certification Bodies. It will provide the industry with aligned Canadian requirements with those of other countries in the region and simplification of luminaire marking requirements.