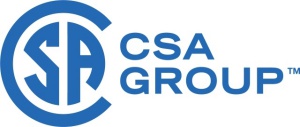 Standards development organization:
Contact info:
Work Program:
Designation Number:
CSA C22.2 NO. 62275
Type of Standard:
New edition (International Standard adoption)
Status:
Proceeding to development - No duplication identified
Comment period start date:
Scope:
This document specifies requirements for metallic, non-metallic and composite cable ties and their associated fixing devices used for the management and support of wiring systems in electrical installations.
Cable ties and associated fixing devices may also be suitable for other applications and where so used, additional requirements may apply
This document does not contain requirements that evaluate any electrical insulation properties of the cable tie or mechanical protection of the cables provided by the cable tie.
This document contains requirements for the mechanical interface of an adhesive fixing device to a solid surface. It does not consider the mechanical behavior of the solid surface in itself.
This document does not consider the mechanical securement means used to secure a device to a mounting surface, for example the mounting screw
Project need:
To support innovation in the field of wire and cable construction by providing requirements for the construction/installation/use of low voltage cable in the Canadian context