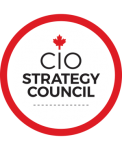 Standards development organization:
Contact info:
Work Program:
Designation Number:
CAN/CIOSC 103-1
Standard Type:
National Standard of Canada - Domestic
Standard Development Activity:
New Standard
ICS Code(s):
Details of resolution:
The raised duplication for CAN/CIOSC 103-1 was withdrawn as requested by the complainant SDO on November 22, 2019. Based on this latest development, the raised duplication for CAN/CIOSC 103-1 is closed.
SDO Comment period start date:
Tuesday, October 22, 2019
SDO Comment period end date:
Wednesday, November 13, 2019
Scope:
This proposed national standard aims to specify minimum requirements and a set of controls for developing, implementing, operating, monitoring, and governing trust in systems and services that consume and assert digital identity within and between organizations.
Project need:
While identity and risk can be largely mitigated by default in the physical world through closed and fragmented systems, established standards and regulatory safeguards, the same cannot be said in an online world. In the absence of a national standard, public and private sector organizations are continuing to rely on organization-specific, vendor-driven and ad-hoc document-based identity management processes, impacting integrity, security, privacy, trust, and service delivery.