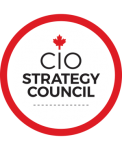 Standards development organization:
Contact info:
Work Program:
Designation Number:
CAN-CIOSC 100-9
Standard Type:
National Standard of Canada - Domestic
Standard Development Activity:
New Standard
Status:
SDO Comment period start date:
Tuesday, December 15, 2020
SDO Comment period end date:
Wednesday, January 13, 2021
Scope:
This proposed standard aims to specify implementation methods for zero copy integration, sharing and exchange of data. This Standard applies to all sectors, including public and private companies, government entities, and not-for-profit organizations.
Project need:
Applications require data, and often require the exchange of this data to effectively operate and communicate with a myriad of other technologies. That integration requires the duplication of data, and this means that hundreds, even thousands of copies of datasets (including customer profile details and transaction data) now circulate within organizations. The proliferation of applications and the increased fragmentation of data makes it difficult for organizations to have a clear picture of where their data is and how it is being used. This is of increasingly important concern as both domestic and global initiatives are seeking to develop new legal and regulatory frameworks for establishing data ownership rights for private citizens and businesses.
Posted on:
Tuesday, December 8, 2020