Lynne Gibbens has been with the Standards Council of Canada for more than 16 years. During this time, she has become known for her professionalism, work ethic, and expertise. Most notably, Ms. Gibbens revitalized the Canadian National Committee of the International Electrotechnical Commission (CANC/IEC). Her success in this work engaged many high-level industry players to contribute for the very first time on international standardization issues. Ms. Gibbens enhances the quality of committee participation in her role as alternate member of the IEC Standardization Management Board and members of SCC staff regularly rely on Lynne's leadership and support given her depth of knowledge and passion for her work.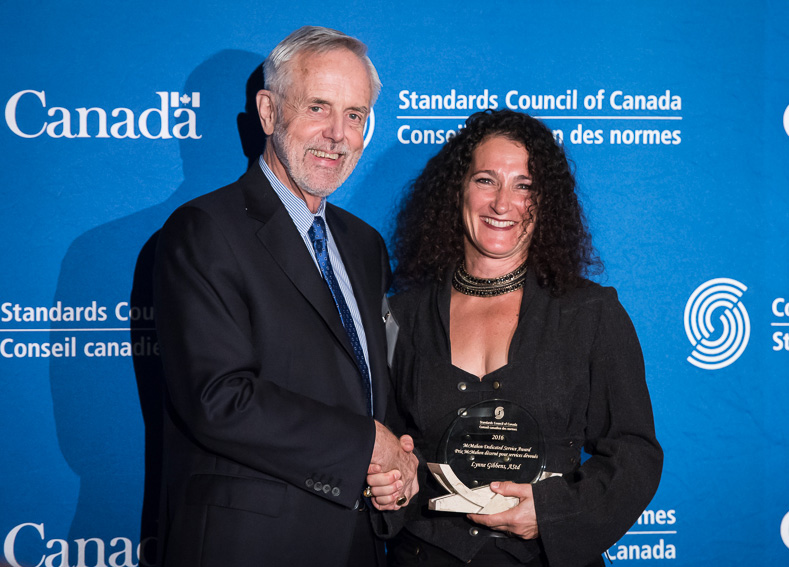 John Walter, SCC CEO, and Lynne Gibbens
Working with SCC
Are you interested in working with Standards Council of Canada? See our listing of current opportunities.