Chief Operations Officer, ClimateCHECK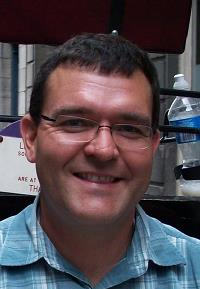 In 2007, Patrick Hardy co-founded ClimateCHECK Corporation as a leading greenhouse gas (GHG) services and solutions company operating throughout North America. As Co-founder and Chief Operating Officer, Mr. Hardy directs operational activities of the company, with respect to service design and delivery, financials and human resources. He is also involved in business development activities and strategic planning.
Mr. Hardy has been active in the climate change and clean technology sectors for more than 12 years. His previous experience includes a position as Manager of Climate Change Services of Eastern and Central Canada for Det Norske Veritas (DNV), a leading international certification body. In this role, Mr. Hardy was responsible for the business development and marketing activities of Central and Eastern Canada. He also managed and delivered GHG gas inventory verifications for multinational corporations while developing and delivering GHG training courses to a variety of organizations. In addition, Mr. Hardy performed clean technology GHG strategic assessments and quantifications.
Before joining DNV, Mr. Hardy was Manager of Greenhouse Gas Measurement and Reporting for a clean technology investment fund created by the Canadian government, with a portfolio of more than 140 projects. During his tenure in the public sector, Mr. Hardy co-led the development of GHG verification courses and actively participated in the development of the ISO 14064 and 14065 series of international standards for GHG emissions.
Mr. Hardy began his career as a lab manager for a leading Canadian clean technology company operating in the biomass processing and petroleum upgrading sectors.