Technical Advisor, Enviro-access inc.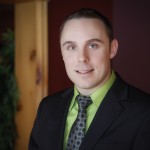 ​
Nicolas Vincent graduated from the University of Sherbrooke in Mechanical Engineering, and holds a Master's Degree in Environment from the University of Sherbrooke as well as a Master's degree in Engineering and Environmental Management and Sustainable Development from the University of Technology of Troyes, in France. He is also certified as a Greenhouse Gas Verifier (GHG-V) by CSA.
Mr. Vincent has participated in several GHG verification mandates for inventories and GHG projects according to ISO 14064-3 as lead verifier, verifier or independent reviewer.