Wednesday, December 16, 2020
The Standards Council of Canada (SCC) is proud to announce that three Canadians received the 1906 Award from the International Electrotechnical Commission (IEC).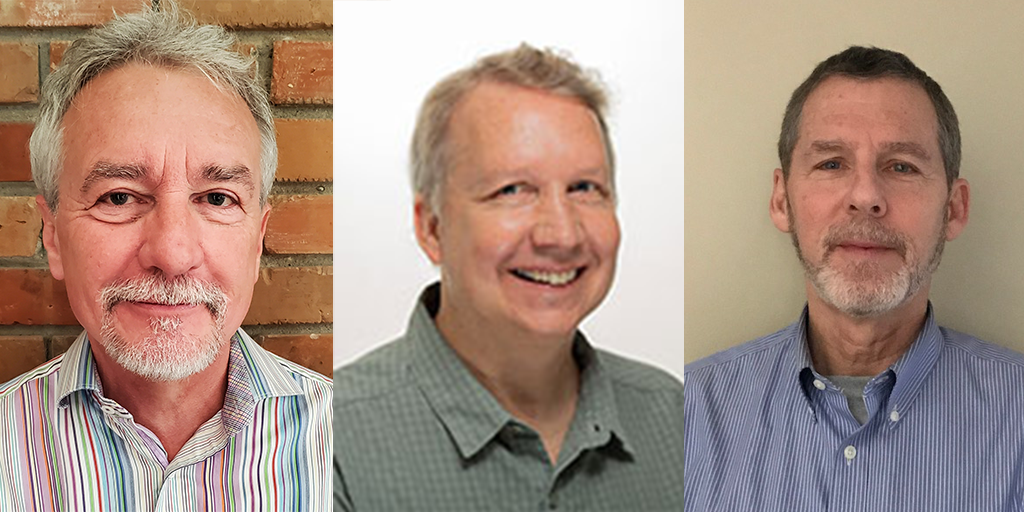 The three Canadians recognized this year are Howard Sedding, Greg Lopinski and Paul Boissonneault.
 
The 1906 Award was created to commemorate the year that IEC was founded. It recognizes technical experts who recently made outstanding individual contributions to advancing IEC's work in electrotechnical standardization.
This year's nominations include a total of 180 experts from 53 technical committees (including the Joint Technical Committee ISO/IEC JTC 1), one Systems Committee, and 13 experts from four Conformity Assessment Systems of 23 National Committees.
The three Canadians recognized this year are: 
Howard Sedding, Expert of IEC Technical Committee 112: Evaluation and qualification of electrical insulating materials and systems

In recognition of his active participation in a vast number of working groups for many years. He brings an exemplary manner and deep knowledge, particularly in the area of partial discharge measurements, to standards development. He spearheaded the swift completion and high-quality delivery of the project on IEC/TR 61244-4 Determination of long-term radiation ageing in polymers. Together with the liaison officer of IEC/TC 2 Rotating machinery, he is also bridging committee work on IEC/TS 60034-27-5 Rotating electrical machines.
 
Greg Lopinski, Expert of the IEC Technical Committee 113: Nanotechnology for electrotechnical products and systems 

In recognition of his engagement in IEC/TC 113 over many years. His wide technical expertise has helped the committee develop high-quality standards. He acts as the IEC convenor in Joint Working Group 1, Terminology and nomenclature, for ISO/TC 229 Nanotechnologies. His colleagues appreciate his style of discussion, which supports the consensus process. This is critical particularly in his role as convenor in JWG 1.
Paul Boissonneault, Expert of the IEC System Committee, Active Assisted Living

In recognition of his extensive knowledge of the medical and health area related to active assisted living. In addition to providing his expertise in several areas, he is the main contributor to the IEC SRD 63234 series on economic evaluation of active assisted living services. He is dedicated in contributing his knowledge and expertise to support the standardization work in this sector.
This year's winners bring the total number of Canadians honoured with this award to 74.
SCC is proud to congratulate this year's award recipients, and thanks all Canadian experts who volunteer their time on international standardization committees and systems. Participation allows experts to improve the health, safety and economic prosperity of all Canadians, while becoming global leaders in their own industries. SCC identifies opportunities for Canadians to participate in more than 450 international committees.