Monday, September 16, 2019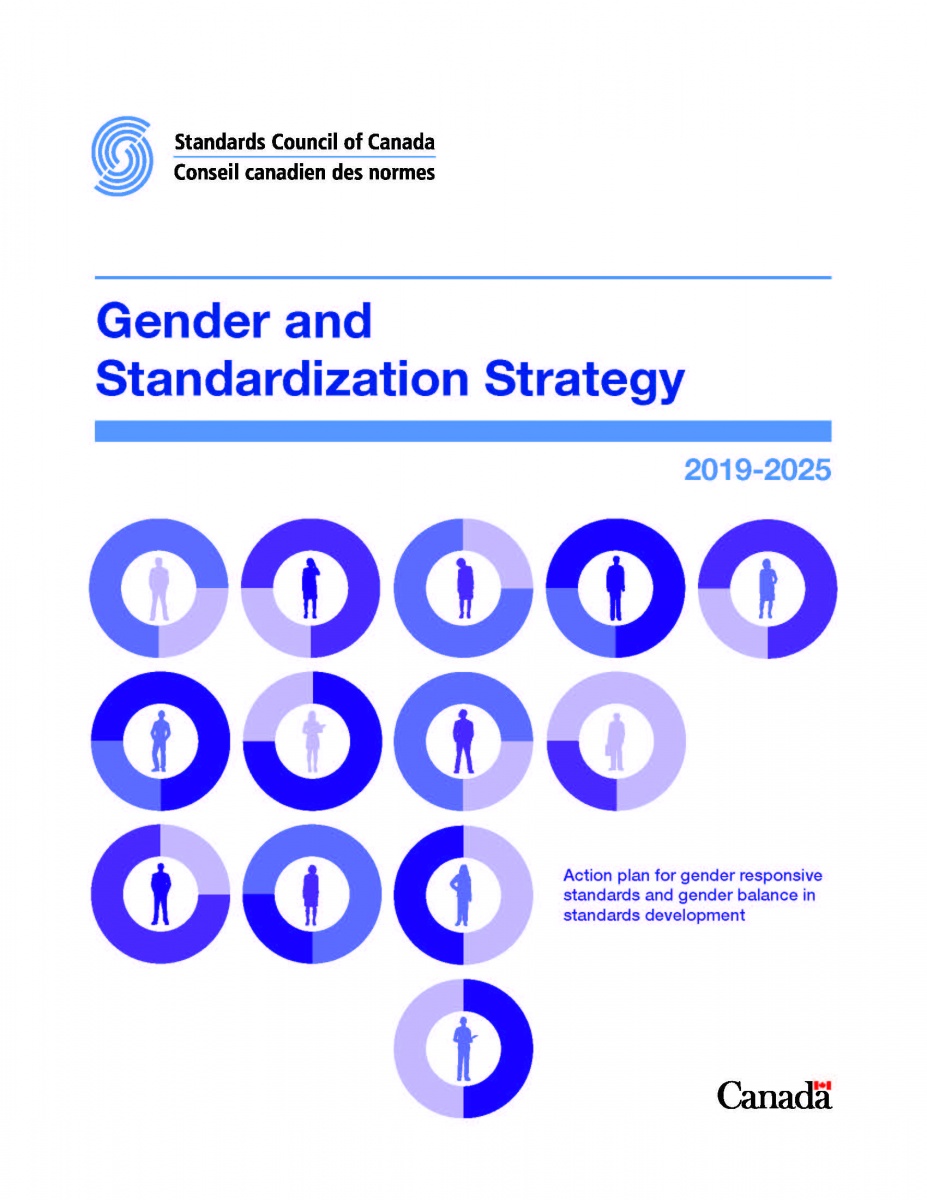 The growing recognition that standards are not neutral, but in fact can be experienced differently depending on someone's gender, prompted the Standards Council of Canada (SCC) to take action so that women and men benefit equally from standardization.
As part of these efforts, SCC just released a strategy and multi-year work plan that outlines how we will work towards a standardization system that is inclusive and equal regardless of gender. The Gender and Standardization Strategy includes activities focused on three key objectives: 
Improving gender representation in standards development to reinvigorate Canada's standardization system
Achieving a more gender responsive voluntary standardization system through the development of tools that describe how to effectively consider gender when developing standards
Addressing a gap in the literature by contributing robust research and analysis related to the impact of gender on standards.
This initiative comes soon after the signing of the United Nations Economic Commission for Europe's Declaration for Gender Responsive-Standards in spring 2019. More than 50 standardization bodies from around the world, including SCC, pledged to take a leadership role in advancing gender inclusivity and equality in standardization.
Such action has the potential for far-reaching impact since standards touch virtually every aspect of our lives – they ensure the products, services and systems we depend on are safe, reliable and consistently perform as intended. And because standards reflect the perspective of those who participate in their development, making sure women's viewpoints are included is well advised to help ensure that fundamental issues do not go unnoticed. 
The case of crash test dummies illustrates what can happen when we presume gender-neutrality and when women's experiences are missing in the standardization process. Despite seeing an overall decline in motor vehicle trauma over the past decades, researchers from the University of Virginia's Centre for Applied Biomechanics found and recently confirmed that an important safety disparity persists: women in the driver's seat are significantly more likely than men to sustain severe trauma. This conclusion is partly explained by the fact that until recently, carrying out testing in the driver's seat was done on the assumption that it was sufficient to use a standard test dummy – one that was designed to reflect the average male body.
With this study as a cautionary tale, it is clear that changes are needed if women and men are to benefit equally from standardization. SCC has already begun putting its strategy into action, with collaboration from key stakeholders. Achieving comprehensive and far-reaching transformation in this area hinges on working in concert with others in the standardization ecosystem, both in Canada and internationally. That is why SCC is keen to share the work we are doing, so that others can harvest our knowledge and expertise. By making the Gender and Standardization Strategy publicly available, we hope to inspire others to develop their own plans and multiply the positive impact.