Canada's chief statistician and the public policy lead for Montreal artificial intelligence (AI) firm Element AI will lead the new SCC initiative to map Canada's need for data governance standards.

SCC CEO Chantal Guay made the announcement in Ottawa on May 30th at the launch of the Canadian Data Governance Standardization Collaborative. In addition to Statistics Canada's Anil Arora and Element AI's Philip Dawson, who will co-chair its steering committee, the Collaborative consists of thought leaders from government, industry, academia and standards development organizations.
 
"Debate is growing in Canada about who will own, control and benefit from the massive amounts of data generated across the economy," said SCC CEO Chantal Guay. "At the same time, the federal government's new Digital Charter is looking to standardization to help ensure that Canadian businesses prosper in this new environment."

Within a year, the group intends to build a comprehensive roadmap of needed data governance standards that can help industry and citizens benefit from the exploding supply of data as well as manage security and privacy risks. The roadmap will identify existing standards and standards in development; assess gaps and make recommendations to fill them; establish priorities for action; and suggest organizations to do the work.

"Standards are a foundational piece of any data initiative and this Collaborative is instrumental in securing the future of Canada's data ecosystem," said Anil Arora.

Philip Dawson described data governance as a foundational element of AI governance. He expressed hope that standards development for data governance will help companies more fully harness the power of artificial intelligence. "We see this initiative as a critical step towards ensuring Canada's competitiveness in the digital economy," said Dawson.

Participant Joni Brennan, president of the Digital ID & Authentication Council of Canada, praised SCC for bringing together a wide variety of stakeholders to discuss issues around data governance. 

"The Standards Council of Canada data governance facilitation is important to us as a community focused on digital identity because data is us," said Brennan, who was a panelist at the May 30th meeting. "Data is human, particularly data that is about us. It should be treated in a way that is respectful of humans, and not only a kind of resource to be mined."

SCC is committed to helping Canadian organizations navigate challenges and seize opportunities presented by digital data. Another example is helping Canadian organizations navigate the European Union's General Data Protection Regulation on our website (flagship initiative).
 
CDGSC steering committee co-chairs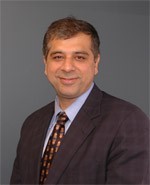 Anil Arora was appointed Chief Statistician of Canada in September 2016. Mr. Arora has led significant transformational initiatives throughout his career, with experience and partnerships spanning all three levels of government, the private sector and international organizations, including the UN and the OECD. He has led projects on high-profile policy issues, legislative and regulatory reform, and overseen large national programs. Prior to his appointment as Chief Statistician of Canada, Mr. Arora held several senior roles within Statistics Canada as well as at Natural Resources Canada and Health Canada.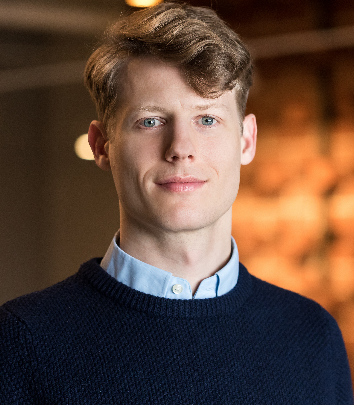 Philip Dawson is Public Policy Lead at Element AI, an artificial intelligence products provider based in Montreal, Canada and a global thought leader in the adoption of responsible AI. A former policy advisor at the United Nations aviation agency, Phil began his career in civil and commercial litigation with a prominent national law firm. Phil holds undergraduate degrees in political science and law from McGill University, as well as a master's degree in comparative politics from the London School of Economics and Political Science.