Thursday, November 12, 2009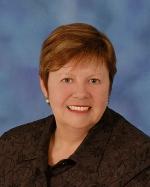 Standards Council of Canada Executive Director John Walter is pleased to announce the appointment, by the International Organization for Standardization's (ISO) Council, of Canadian Norma McCormick as Chairperson of ISO's Committee on Consumer Policy (COPOLCO) for 2010-2011.
"Canada has a strong history of consumer involvement within ISO and Norma has been at the forefront of this issue for many years," said Walter. "I can't think of a better worldwide advocate for consumers."
In a letter informing McCormick of the appointment, ISO Secretary-General Rob Steele wrote: "I congratulate you on this appointment and wish you every success in your new responsibilities. We at the ISO Central Secretariat look forward to a close cooperation with you during the coming years."
ISO/COPOLCO studies the many ways by which consumers can benefit from standardization, how best to promote the positive role of standards in consumer protection, and how to channel consumers' views into standards projects in areas of particular interest to them.
McCormick currently also serves as chair of the Standards Council of Canada's (SCC) Consumer and Public Interest Committee. In addition, she is a long-time member of the Winnipeg Community Advisory Panel on Occupational Health and Safety for CSA Standards and is a member of CSA's Strategic Steering Committee on Occupational Safety and Health. In 2006, she received CSA's Award of Merit for her work in the safety and health field.
The Manitoba native is founder and principal of Corporate Health Works, Inc., established in 1987, where she works with organizations in the private and public sectors to evaluate the impact of health and safety and environmental laws and regulations, and develops and delivers programs and services to ensure regulatory compliance in these areas. The scope of her practice includes, in addition to general consultation, the conducting of workplace safety audits, the development of safety programs and the writing of safety policies and procedures.
She served as a sessional lecturer for the University of Manitoba, teaching a course in Occupational Health and Safety Law in the Labour Studies Program in the Department of Economics and is an instructor for courses in Occupational Safety and Risk Management in the Certificate Program in Occupational Health and Safety at Red River College in Winnipeg.
From 1993 to 1995, she was a member of the Legislative Assembly of Manitoba.
The Standards Council of Canada (SCC) is a Crown Corporation and a portfolio of Industry Canada.  With the goal of enhancing Canada's economic competitiveness and social well-being, the SCC offers accreditation services to standards development bodies, and coordinates the efforts of Canadians in the development and use of national and international standards.  The SCC is the Canadian member of the International Organization for Standardization (ISO) and sponsor of the Canadian national committee to the International Electrotechnical Commission (IEC). For additional information on the work of the SCC visit www.scc.ca or email info@scc.ca.