Wednesday, October 11, 2017
The world's cities are getting bigger and global rates of urbanization are showing no signs of slowing down. In fact, according to the United Nations, more than half of the world's population lives in cities today. In Canada, four out of every five citizens live in urban areas. As cities continue this growth, they are facing challenges, as housing, infrastructure and social services struggle to keep up.
New tools and technologies offer innovative ways to make our cities "smarter," enabling more efficient use of limited resources to maintain services for citizens. By embracing these tools, cities can become more sustainable, inclusive and productive—and standards, by their nature, help ensure cities implement smart strategies as effectively as possible.
"Smart City" is an evolving term, but generally it refers to an urban area in which various functions are interconnected—usually involving information and communication technologies (ICTs)—with an eye towards increasing efficiency and sustainability. A city is a system of systems, and the "smarter" a city is, the better it is at integrating these systems together smoothly so that citizens and businesses can easily access the services they need.
Smart Cities just make sense. They are more efficient and cost-effective than conventional cities, and improve accessibility, safety, sustainability, resiliency and quality of life. When designed well, they also encourage innovation and opportunity. As more people move to cities and continue to stretch important services to their limits, cities will need to get smarter. Standards will provide the tools needed to make sure our cities grow smartly with systems that are connected and improved, to guarantee the safety and security of citizens.
The City: A System of Systems
At its simplest, a city can be thought of as a "system of systems" that overlap and interact in innumerable ways any given day. Electricity, water, transportation, roads, security, education, health care and telecommunications represent a few of the major networks that are necessary for our cities to function. However, these systems are often maintained by different agencies and standardized interfaces are needed if we are to connect them.
Through standardized interfaces, ICTs can make cities "smarter" by enabling the coordination of activities across systems. Services must connect with one another to communicate, gather data, and seize opportunities to become more efficient in delivering the services required.
Perhaps the most important factor in aligning a city's systems is the information gathered and used. To "smarten up" cities most effectively, decision makers need reliable, up-to-date data on all aspects of the city—from rainfall information to traffic flows, and everything in between. That data is useful for individual cities, but it becomes even more important as a reliable metric that can be used to compare similar cities across the world, encouraging city-to-city learning and the sharing of best practices. International standards are tools that can define what cities need to measure, and how they can guarantee the reliability of the data collected.
Why Standards Matter
Published in 2014, ISO 37120:2014, Sustainable development of communities — Indicators for city services and quality of life, sets up a series of basic benchmarks that can encourage knowledge sharing. It provides a common language for cities to use, and identifies 100 key performance indicators (KPIs) related to service delivery and quality of life. Compliance with this standard involves collecting and verifying data under the categories outlined. (A second edition of ISO 37120 is scheduled for publication in 2018.)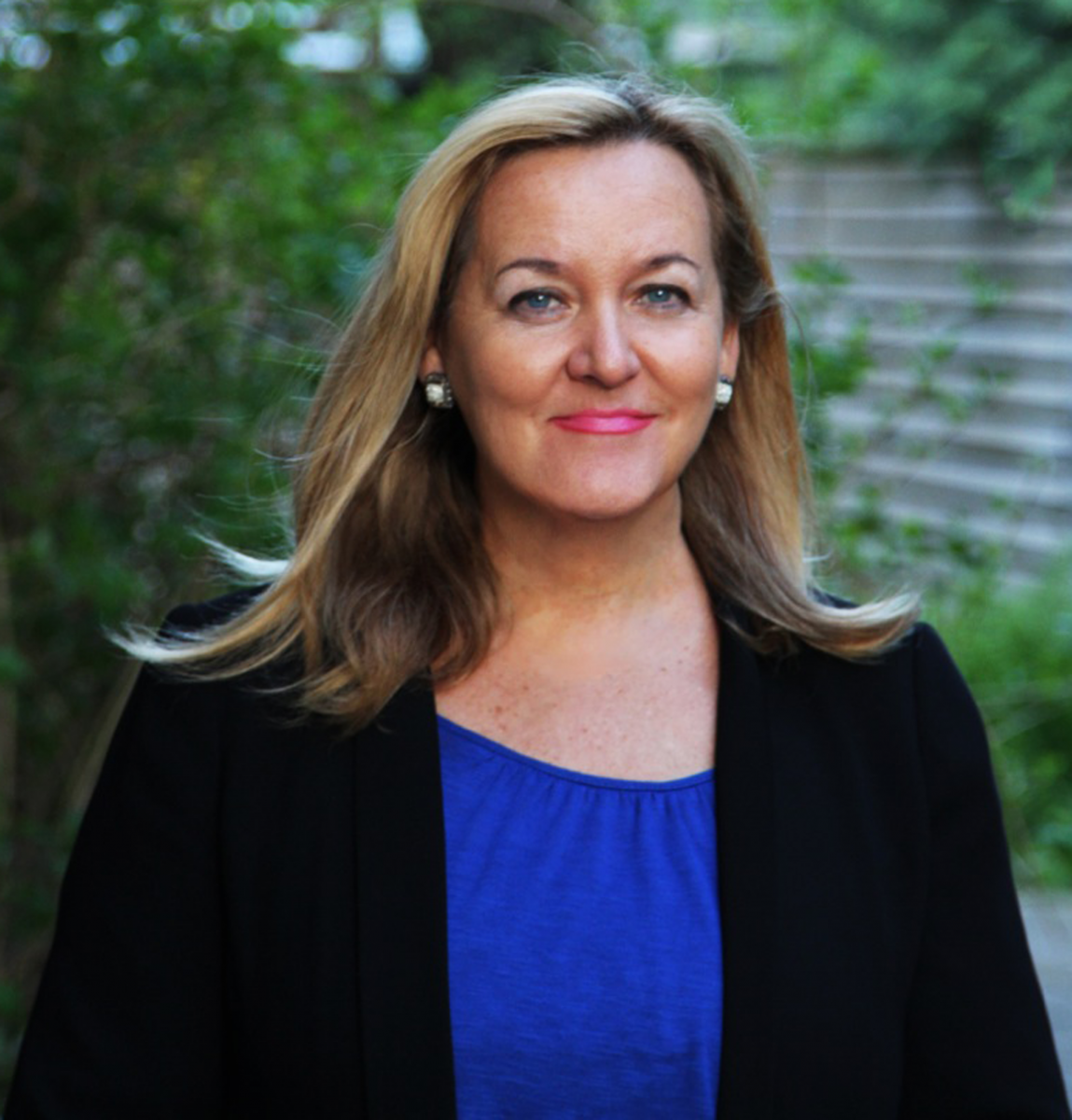 The standard was developed by a working group of ISO Technical Committee 268 (ISO/TC 268) that is devoted to sustainable development in communities. The working group was led by Dr. Patricia McCarney (pictured), a Professor and Director of the Global Cities Institute at the University of Toronto, and a Canadian expert on city data who has been instrumental in developing a World Council on City Data (WCCD) and ISO 37120, placing Canada as the global lead on urban metrics.
"Once you get apples-to-apples indicators, with definitions and methodologies that are standardized under ISO, cities can start to use that standardized data for comparative learning—benchmarking themselves across peer cities globally," said Dr. McCarney, the Convener of ISO/TC 268's Working Group 2 on city indicators.
"The starting point for everything we do on smart cities is data," Dr. McCarney continued. "Data is driving a culture of smart cities, a culture of innovation. Once you have good data that's standardized and ISO certified in conformity with a global standard, then you start to get data that moves across cities—lessons start to travel, there's city-to-city learning happening, and innovative solutions travel across cities globally. That, in turn, fosters investment."
The WCCD is based in Toronto and was launched as the result of seven years of collecting globally standardized data for cities by the University of Toronto's Global City Indicators Facility (GCIF), a network of 255 cities across 82 countries. WCCD is leading the global implementation of ISO 37120 and performing certification against the standard after having developed the certification protocol. The WCCD works hand in hand with the Global Cities Institute, which largely drives the development of new ISO standards within the University of Toronto.
The Standards Council of Canada (SCC) knows the importance of having Canadian representatives on the committees developing international standards like ISO 37120. In order to support leaders and experts like Dr. McCarney, SCC's Member Program works to provide connections into international standardization arenas to ensure the needs of Canadian stakeholders are represented. Getting Canada's voice heard—and our interests represented—on the world stage through committee membership is part of SCC's strategic priorities to ensure Canada remains a regional and international leader in standardization.
Canadian Leadership
It's no coincidence that the WCCD is based in a major Canadian city like Toronto—support of municipal, provincial and federal governments, along with the leadership of experts like Dr. McCarney, have put Canada at the forefront of using standardized data to make cities smarter.
"Canada has really led the way on ISO 37120," Dr. McCarney said. "The Government of Ontario helped us as we were growing inside the Global Cities Institute here at the University of Toronto, and supported our work to build the ISO 37120 standard in the first place. Ontario recognized the need for standardized data for benchmarking municipalities."
Today, eight Canadian cities have reported against ISO 37120 through WCCD: Cambridge, Oakville, Saint-Augustin-de-Desmaures, Shawinigan, Surrey, Toronto, Vaughan and Quebec City.
WCCD is now working with Statistics Canada to see how ISO 37120 can support the work of Canada's national statistical agency. "Our work with Statistics Canada is a really important engagement because we're looking at how 37120 can help harmonize municipal data through a platform of 100 KPIs for cities across Canada."
The WCCD's work complements the Government of Canada's recently-launched national Smart Cities Challenge, which will support municipalities, regional governments, and Indigenous communities to put innovative ideas in action to improve livability and opportunities for individuals. Tens of millions of dollars in federal funding will be available in each of three rounds that are planned, which will go a long way in pushing Canada forward in smart city development. Data will be vital in identifying these opportunities and in measuring results, and ISO 37120 provides a framework to ensure that data is measured in a reliable, consistent and internationally recognized manner.
Beyond that, WCCD is also working with the United Nations Statistics Division (UNSD) to take advantage of ISO 37120 in order to contribute to city improvements around the world and towards the achievements of the UN's Sustainable Development Goals (SDGs).
"This is a huge success story of ISO work coming out of Canada, because we're now working with the UNSD on harmonization of data from the local to provincial to national and to global levels," Dr. McCarney said. "We have undertaken a comprehensive mapping and alignment exercise of our ISO 37120 KPIs to the UN indicators for the SDGs. Strong and globally standardized city-level data is necessary to achieve the SDGs. These goals all need to be operationalized in cities throughout the world."
As important as ISO 37120 is for smart cities, though, it remains a starting point. ISO TC 268 is also working on two other important standards that will offer additional/other tools to cities looking to get smarter and more resilient. ISO 37122 will provide additional KPIs specifically for smart cities. ISO 37123 will focus on indicators that will measure resiliency in cities. These standards are in their early stages, but will complement ISO 37120 and form a family of standards offering vital tools for cities in Canada and around the world to become safer and more inclusive, livable and sustainable.
More information: