Vice-President, Government Affairs and Policy, GE Canada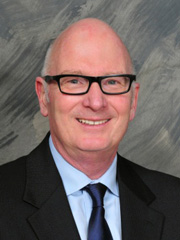 Ross Hornby is the Vice-President, Government Affairs and Policy, of GE Canada.  He is responsible for GE Canada's engagement on public policy issues with governments and seeks to promote growth of the company's business in Canada and around the world.
Ross joined GE in mid-2011 after a distinguished career in the Public Service of Canada.  From 2006-2011 he served as Canada's Ambassador to the European Union in Brussels.  One of his achievements was the launching of free trade negotiations with the European Union.  Prior to that, he was Assistant Deputy Minister, Strategic Policy, at the Department of Foreign Affairs and International Trade, where played the leading role in the International Policy Review.  Previously, he was Assistant Secretary, Treasury Board Secretariat, and Senior General Counsel with the Department of Justice. 
Ross has a BA (Hons) from the University of British Columbia, a MA from the University of Toronto, and a LL.B from Osgoode Hall Law School of York University.  He is a Member of the Ontario Bar.