President, Canadian Energy Efficiency Alliance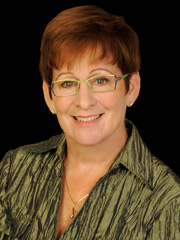 Elizabeth McDonald, President and CEO, of the Canadian Energy Efficiency Alliance (CEEA), has been advocating for energy efficiency standards and clean energy sustainability solutions over the last several years. Most recently acting as a global advocate for the Canadian solar energy industry, Ms. McDonald was named an Investment Canada Champion in 2010 by the Department of Foreign Affairs and International Trade (DFAIT) and travelled extensively throughout North America and overseas as a solar advocate and spokesperson.
Prior to joining the CEEA, Ms. McDonald served as Senior Advisor, Business Development, with SolPowered Energy Corporation (2011-2012), and previously as the Executive Director and President of the Canadian Solar Industries Association (CanSIA) (2007-2011). During this time, she worked closely with the Ontario government (Solar Task Force and FIT/Micro-FIT Advisory Committees), the Electricity Sector Council and the Ontario Sustainable Energy Association (OSEA). She also spearheaded Canadian participation in the successful global effort to create an International Standard Audiovisual Number (ISAN) with the Canadian Film and Television Production Association (CFTPA).