The 2016 SCC Awards and World Standards Day Ceremony reflected the theme of "standards build trust" by showcasing how standards accelerate the acceptance or proliferation of innovative products, processes and services in the marketplace.
The day was also dedicated to raising awareness about the role of SCC and standardization in building a more competitive and innovative economy, and highlighting the achievements of Canadians who dedicate their time and expertise to Canada's standardization network.
Video Presentations from SCC World Standards Day 2016 Event
Opening remarks by John Walter, Chief Executive Officer, SCC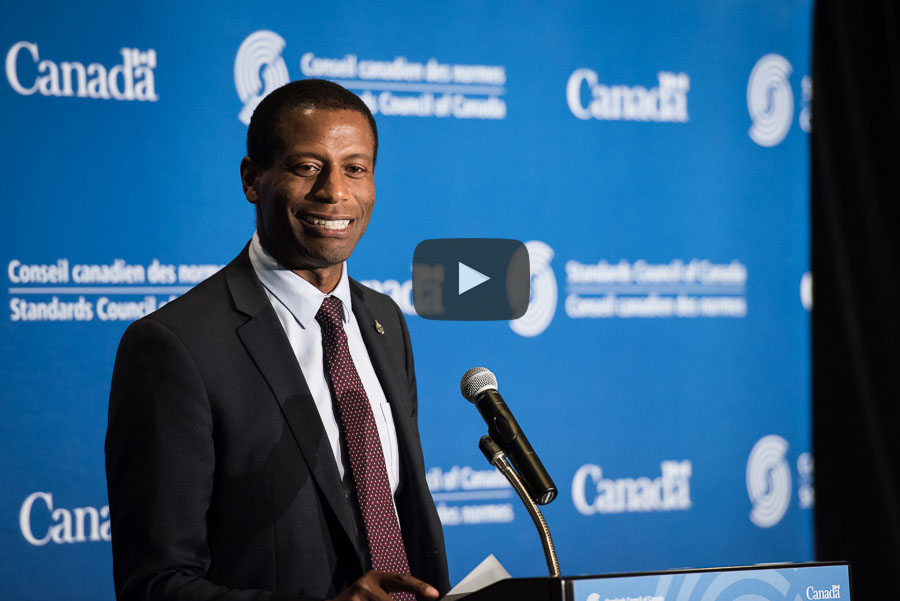 Keynote presentation by Greg Fergus, Parliamentary Secretary to the Minister of Innovation, Science and Economic Development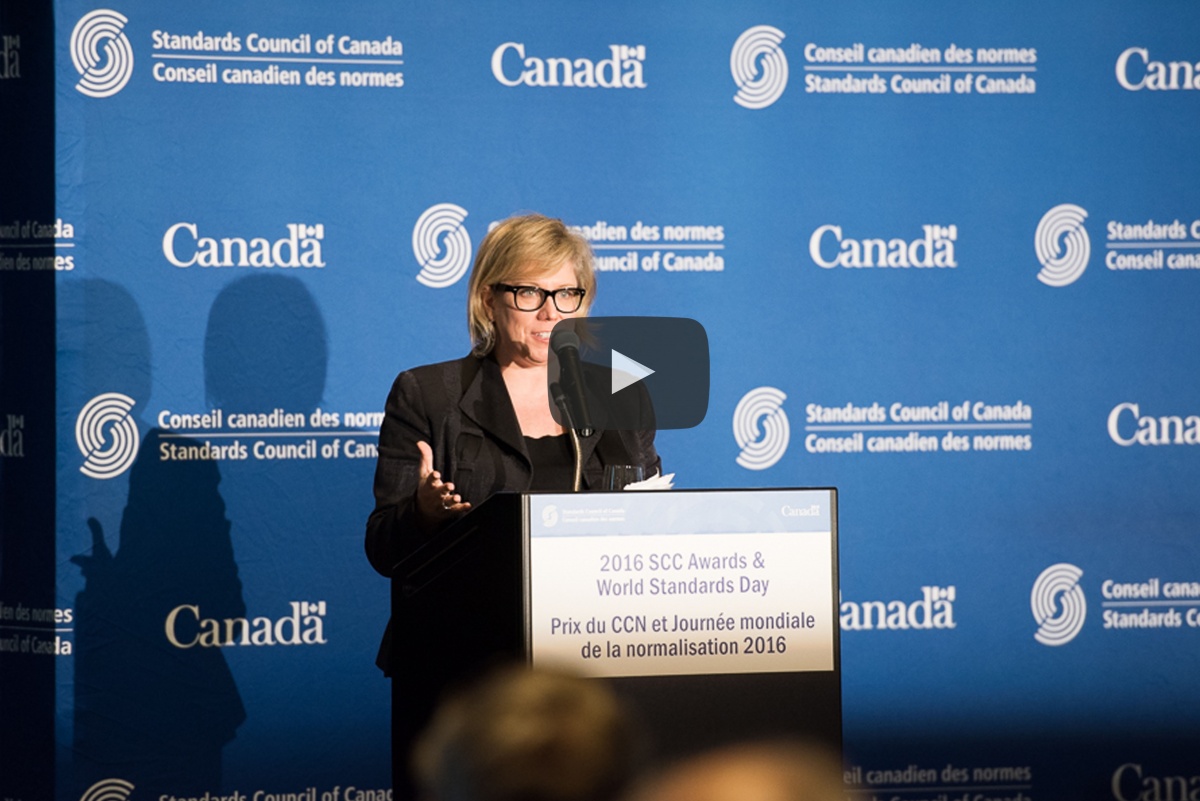 Keynote presentation by Maryscott (Scotty) Greenwood, Senior Advisor, Canadian-American Business Council and Principal, Dentons, Washington, DC - "Innovative Approaches to Standards Alignment - the Art of the Possible​"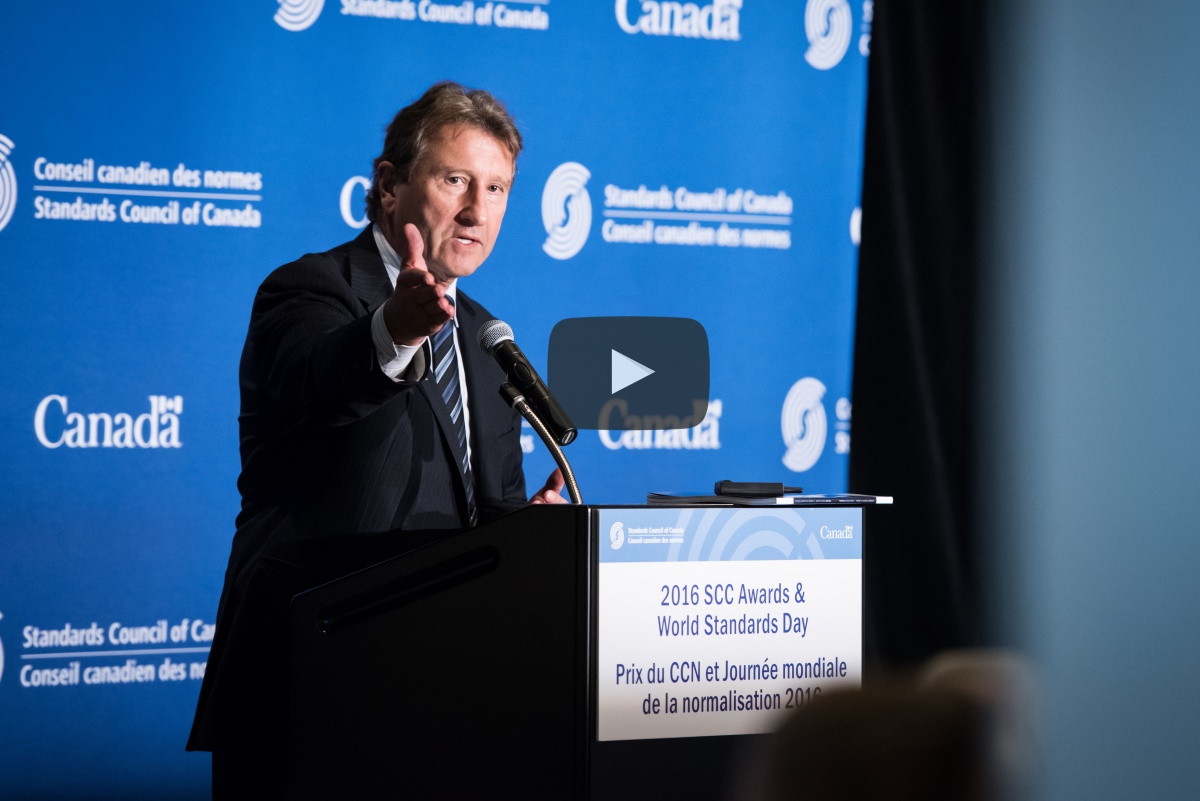 Annual Public Meeting presentation by W. A. Sam Shaw, Acting Chair, SCC Governing Council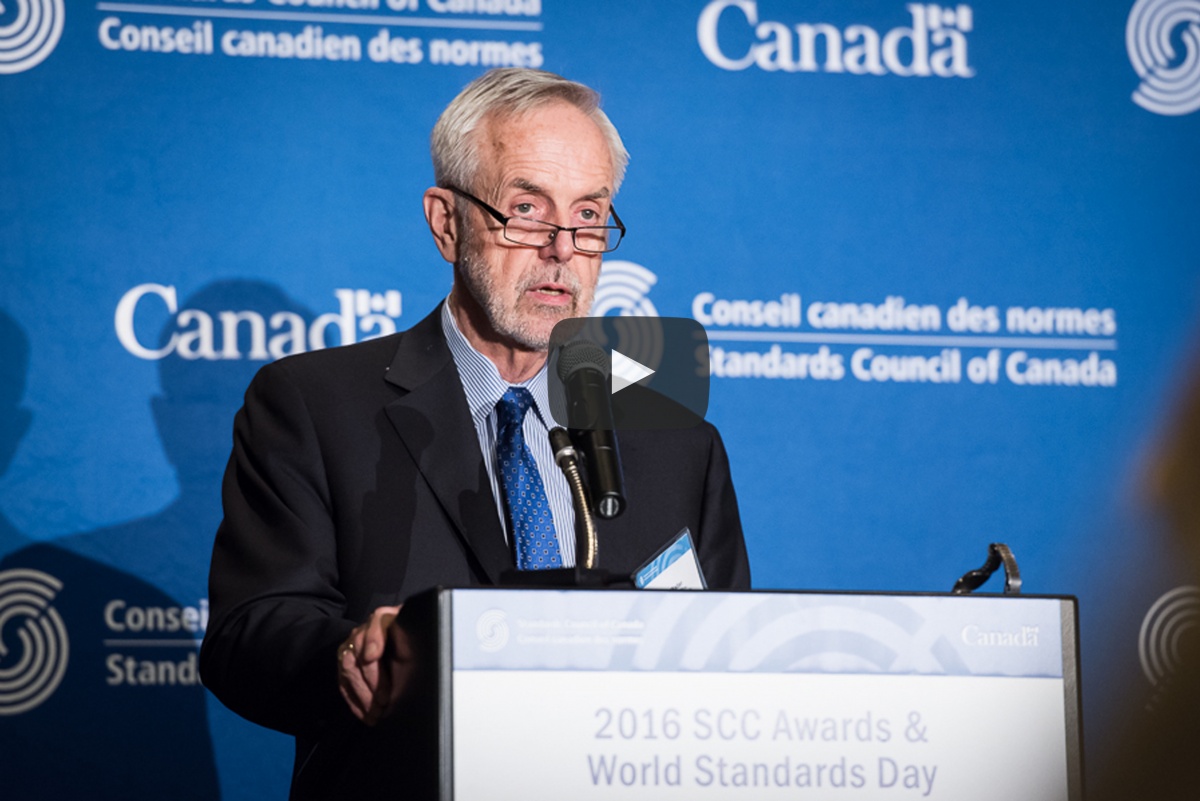 Closing remarks by John Walter, Chief Executive Officer, SCC
---
SCC Awards 2016
Hugh Krentz Award
Recognizing exceptional leadership and contributions of an individual in Canada's standardization network​.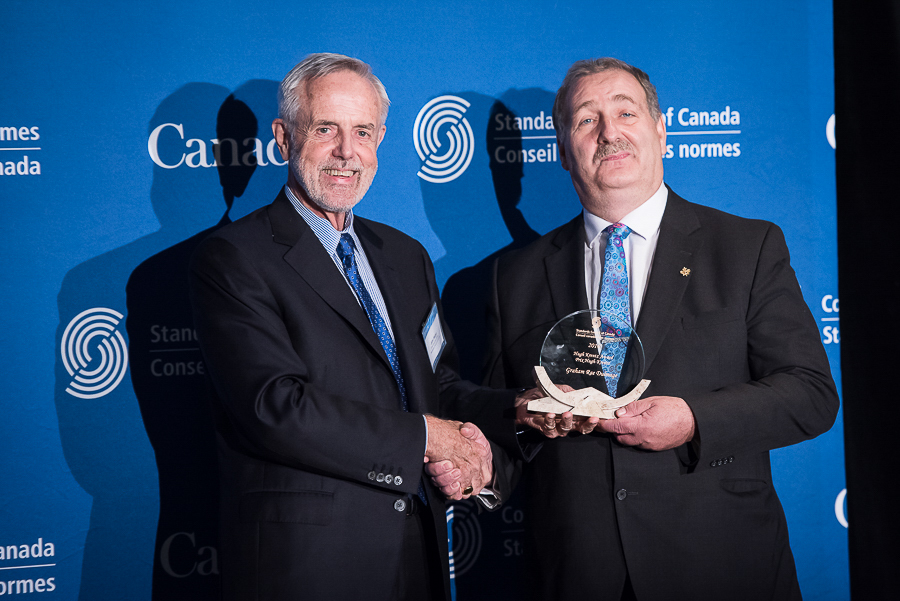 G. Rae Dulmage, Director (retired), Standards Department and Government Relations Office at Underwriter's Laboratories of Canada (ULC).
Young Leader Award
Recognizing a leader of tomorrow by honouring an engaged and active participant of the standardization network who is under the age of 40​.
​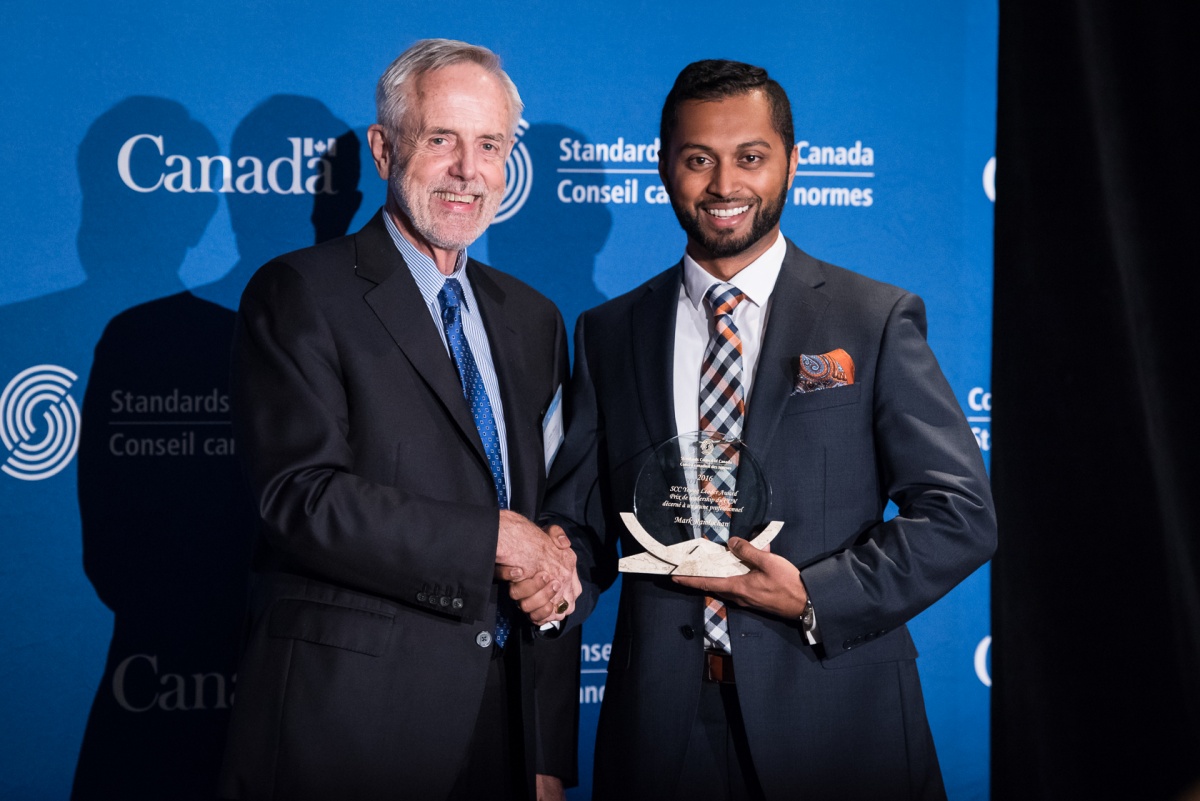 Mark Ramlochan, Project Manager, ULC Standards
Corporate Commitment Award
Recognizing the contributions and commitment made by a group or organization in support of standardization activities nationally and internationally.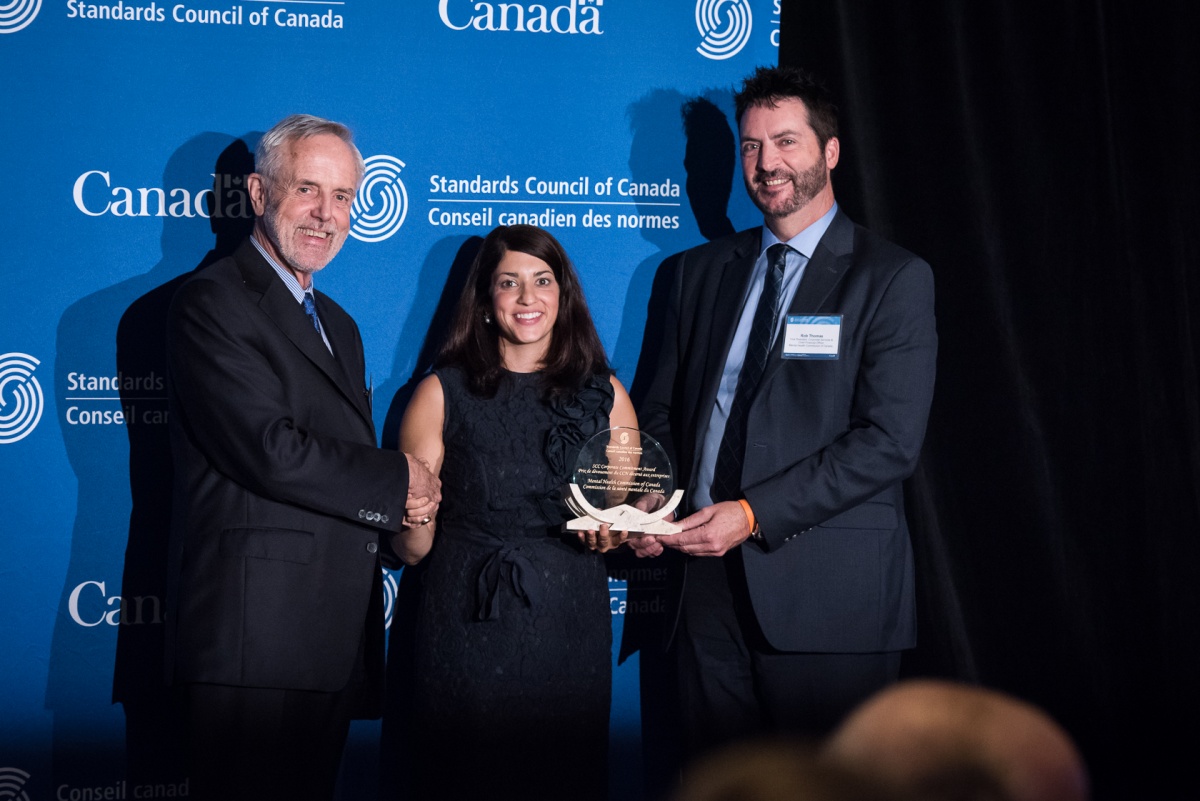 ​Mental Health Commission of Canada
On behalf of the Mental Health Commission of Canada, the Corporate Commitment Award was accepted by Ms. Sapna Mahajan, Director, Prevention and Promotion Initiatives in the Workplace and Rob Thomas, Vice President, Corporate Services & Chief Financial Officer.
Committee Achievement Award
Recognizing the contributions made by a committee or group in support of Canada's national standardization network.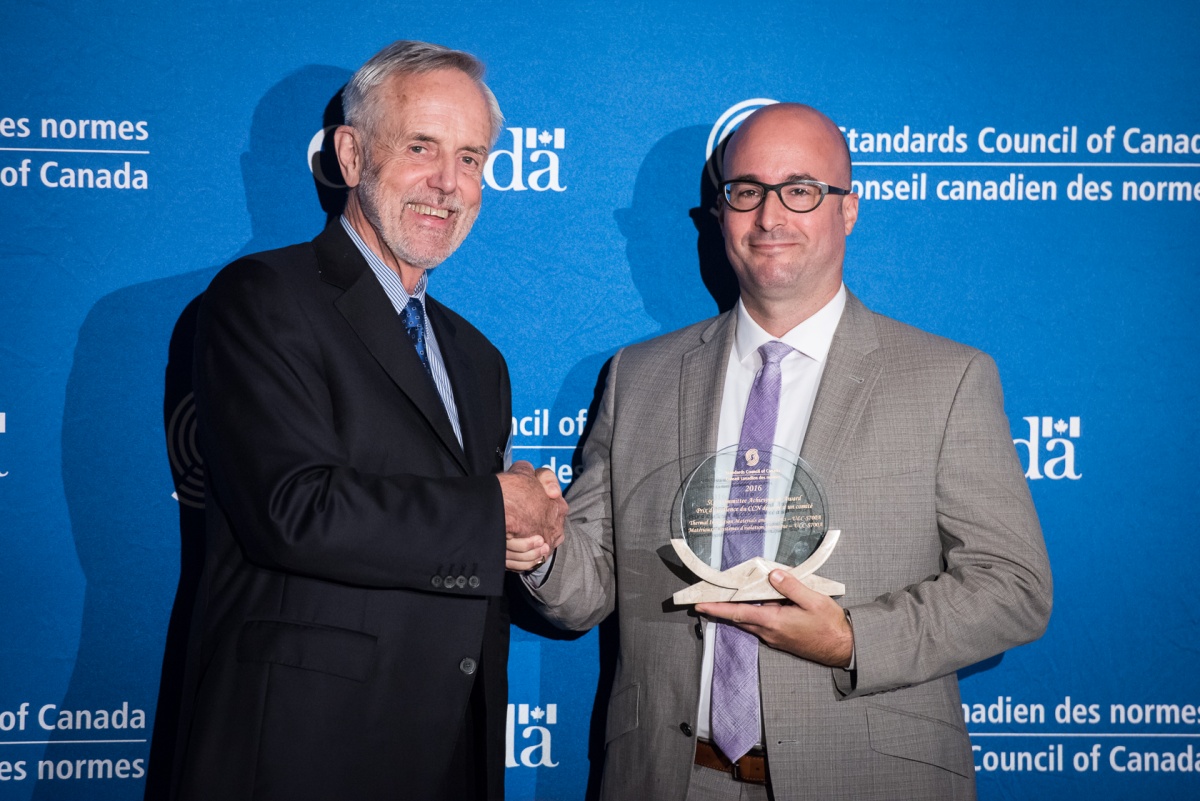 ULC-S700A - Thermal Insulation Materials and Systems
The Committee Achievement Award was accepted by Ryan Dalgleish on behalf of Laverne Dalgleish, Committee Chair for ULC-S700A.
McMahon Dedicated Service Award
Recognizing notable contributions to standardization made by SCC personnel​.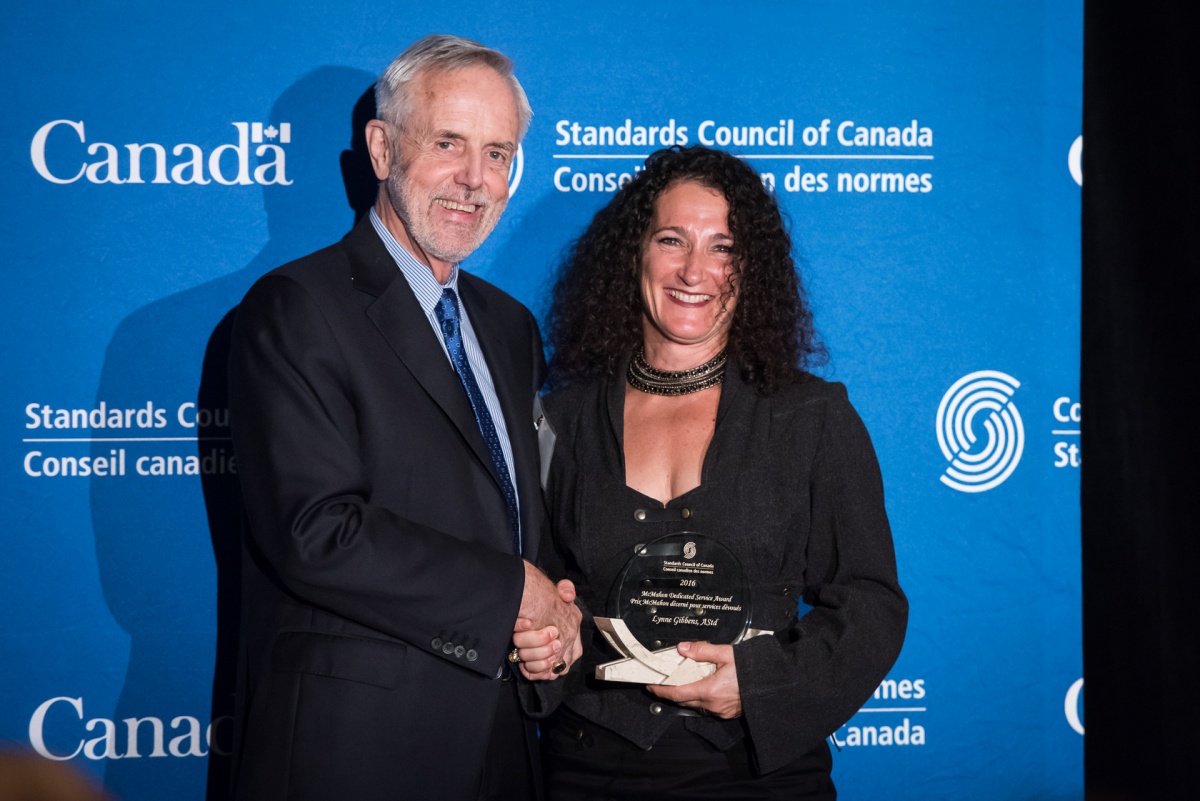 Lynne Gibbens, Program Manager, IEC, SCC