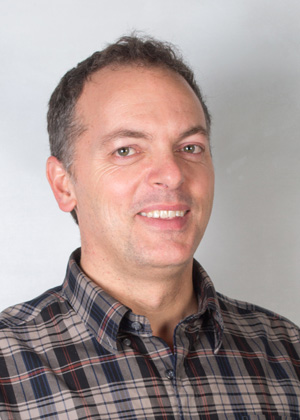 Jean-François Comeau is the Director of Business Development for Enviro-access Inc. The organization provides professional and technical services to help improve environmental quality and contribute to sustainable development.
Having worked in the environmental sector for more than 20 years, Mr. Comeau holds a B.Sc. in Biology (Ecology) and a Master's Degree in Environmental Studies from Université de Sherbrooke.
Through the years, he has coordinated and directed more than 100 professional environmental mandates, including for technology development, market studies and opportunities, and feasibility studies. 
As program manager and professor at Université de Sherbrooke, Mr. Comeau supervises graduate students' theses.  
Before rejoining Enviro-access in early 2014, Mr. Comeau was Associate Director for Université de Sherbrooke's Centre universitaire de formation en environnement et développement durable for more than 10 years. Previously, he was the Development Director for a wastewater company based in Quebec, as well as Project Director for Enviro-access in the 1990s.