Registrar & Manager of Quality Assurance, CWB Group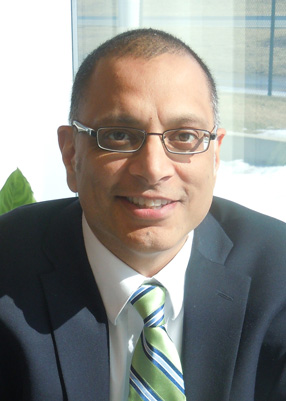 Inderpal (Indy) S. Jaswal is the Registrar and Manager, Quality Assurance, with the Canadian Welding Bureau (CWB Group). 
The CWB Group was formed in 1947 to administer CSA Standards, primarily for companies involved in the welding of steel structures. In 1993, QUASAR, a division of the CWB Group, was established to provide management systems registrations. The CWB Group holds multiple accreditations with the Standards Council of Canada, including to ISO/IEC 17025 General requirements for the competence of testing and calibration laboratories, ISO/IEC 17065 Conformity assessment -Requirements for bodies certifying products, processes and services and ISO/IEC 17021 Conformity assessment - Requirements for bodies providing audit and certification of management systems. 
Mr. Jaswal has worked for the CWB Group for 14 years, starting as Quality Management Systems (QMS) Auditor. He is currently responsible for all accreditation-related matters, for the delivery processes for client certification and registration services, and for the CWB Group's management systems.  
Mr. Jaswal studied Environmental Studies at the University of Waterloo and is a RABQSA-certified Lead QMS Auditor.