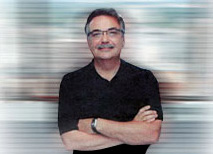 Fred Leber is the owner and CEO of LRI (LEBER/RUBES INC.), Canada's largest fire protection and building code engineering firm.
With over 40 years of experience, Mr. Leber is an expert in fire and life safety engineering ranging from fire protection systems design to emergency planning and building code application.
An active participant in codes and standards development, Mr. Leber serves on many committees writing national and international standards involving fire protection, firefighting, fire alarm systems, and life safety equipment. Most notably, he is the Canadian Chair of ISO-TC21 – Committee on Equipment for Fire Protection and Fire Fighting; Chair of ULC-S5000F Fire Alarm and Life Safety Equipment and Systems; and Canadian Co-chair for NEMA/NAFTA Life Safety Standards Harmonization.