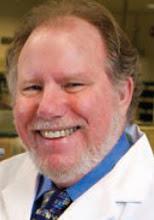 Dr. Michael Noble is a medical microbiologist trained at the universities of Western Ontario and Toronto.  He has worked in both Nova Scotia and British Columbia.  Dr. Noble currently lives in Vancouver, B.C. and is a professor with the Department of Pathology and Laboratory Medicine, University of British Columbia (UBC). Over the last 30 years, he has focused his professional attention on working to improve medical laboratory quality.
Dr. Noble is the Chair of the UBC Program Office for Laboratory Quality Management (POLQM), which is actively involved in education, research and outreach in medical laboratory quality. Over the years, he has worked with international organizations, including the US Centers for Disease Control and Prevention, the World Health Organization, the International Organization for Standardization, and the International Training and Education Center for Health. He is also Chair of the Clinical Microbiology Proficiency Testing (CMPT) program, University of British Columbia.
Dr. Noble is the past chair of ISO Technical Committee 212, the group responsible for the standard ISO 15189:2007 Medical Laboratories - particular requirements for quality and competence.
He currently serves on committees with the Standards Council of Canada and the Canadian Standards Association.