Senior Vice-President of National Affairs, Canadian Federation of Independent Business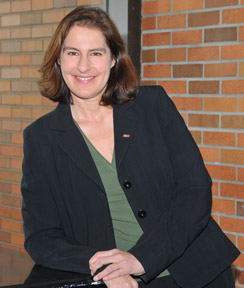 Corinne Pohlmann is Senior Vice President, National Affairs for the Canadian Federation of Independent Business (CFIB), a not-for-profit organization representing more than 109,000 small and medium-sized business members across Canada. Corinne is based in Ottawa and is responsible for managing CFIB's strategic direction on national affairs, and sensitizing governments to the needs of Canada's independent businesses. In addition to her federal legislative responsibilities, Corinne also oversees CFIB's Business Resources function, Atlantic Canada legislative team and several major marketing initiatives.
Since joining the Federation in 1998, Corinne first worked in research, where she authored several research reports on a variety of public policy and economic issues.  In 2000, Corinne became CFIB's Director of Provincial Affairs for Alberta/NWT based in Edmonton and spent almost six years representing the interests of Alberta and NWT members to all levels of government. Corinne moved to Ottawa in 2006 to pursue her current position.
Since 2006, Corinne has participated in numerous consultations and committees on a wide variety of small business issues, including the SME Advisory Committee to the Minister of International Trade, the Advisory Committee on Small Business and Entrepreneurship, as well as the Deputy Minister Advisory Committee on Citizenship and Immigration.
Corinne was born and raised in Montreal where she attended McGill University - graduating with both a Bachelor and a Masters Degree in Geography. Prior to joining CFIB, Corinne spent a few years in Ottawa with a national travel trade association, and as a college instructor, before moving to Toronto to start her career with CFIB.
2014 SCC Awards and World Standards Day networking reception event page