Season's Greetings / Joyeuses fêtes
La version française suit.
Dear Young Professionals Advisory Panel Members,
Best wishes for a happy holiday season and my sincere thanks for your support throughout the year.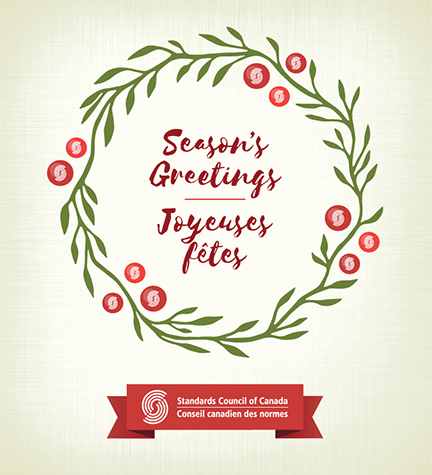 Chers membres du Groupe consultatif des jeunes professionnels,
Joyeuses fêtes et sincères remerciements pour votre soutien tout au long de l'année.
Sincerely / Cordialement,
Patricia Graça
Project Manager, Standards Solutions and Member Services | Chargée de projet, Solutions de normalisation et services aux membres