Operating Environment and Context
SCC continuously monitors national and global trends, as well as social, economic and political factors that impact our ability to deliver on strategic priorities. This enables us to seize opportunities, adapt to the environment we operate in, and continue to help fuel Canada's economy by fostering innovation, reducing trade barriers and expanding market access within Canada and internationally.
We know that following through on priorities like these is essential to strengthening Canada's standardization network and delivering on our core mandate to:
advance the national economy;
support sustainable development;
benefit the health, safety and welfare of workers and the public;
assist and protect consumers;
facilitate domestic, regional and international trade; and
further international cooperation in relation to standardization.
"The work of the Standards Council of Canada is essential to increasing innovation and enhancing Canada's economic competitiveness and social well-being through standardization solutions."
The Honourable Navdeep Bains
Minister of Innovation, Science and Economic Development
ENABLING INNOVATION
Countries around the world are seeking positions on international governance and technical standardization committees to promote their own technologies and gain a competitive advantage. SCC is working hard to ensure that Canada has a strong voice on committees that are of strategic importance to our country and will have the greatest benefit to our economy and our citizens.
To cement Canada's place as an international leader, SCC must attract our nation's most skilled and knowledgeable experts to participate in international standards development, especially in those sectors that are critical to Canada's economy. To ensure this occurs, SCC continues to update programs to eliminate barriers to participation and ease the way for qualified young professionals to replace retiring experts on key international committees. Of particular importance is ensuring a Canadian presence on committees that are of strategic importance in supporting Canadian priorities.
Spearheading the development of international standards is key to supporting and driving innovation. By proactively shaping the standards around new technologies, Canada continues to pave the way for Canadian-made technologies or innovations to succeed and secure their place in global supply chains. When Canadian companies actively participate in standards-setting processes, they can become standards makers and gain a competitive advantage by having input directly into the standards relevant to their businesses. This will facilitate global market access for innovative Canadian companies, accelerating the commercialization of Canadian innovative products. That is why SCC is working with Canadian innovators in emerging sectors that have economic value for Canada and where standards could strategically support market entry or growth.
SCC provides Canadian innovators with end-to-end support in the development of standards and conformity assessment programs to effectively shape marketplaces to Canada's advantage. Our support in bringing Canadian innovators to the table includes critical activities like: analyzing key trends, opportunities and stakeholder dynamics; advising, orienting and training Canadian innovators on standardization and how they can strategically impact on the standards development process; accrediting Canadian experts and innovators to attend international standardization meetings; nominating Canadian innovators to international committee leadership positions; coordinating Canada's national positions; and designing supportive accreditation programs to facilitate international market access and regulatory compliance and support.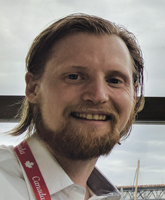 PROTECTING MARINE ENVIRONMENTS WITH INNOVATIVE CANADIAN TECHNOLOGY
DUSTIN OLENDER
DIRECTOR OF STRATEGIC DEVELOPMENT
AML OCEANOGRAPHIC
"Standards promote innovation by making marine sensor performance specifications easier to understand and compare between manufacturers. Participating and influencing those standards helps us compete and grow our business."
AML Oceanographic is an innovative Canadian company based in British Columbia that specializes in designing and manufacturing instrumentation and deployment systems for marine sensing, environmental monitoring, and other subsea applications. This equipment is used for a growing number of practical applications such as mapping the ocean floor and waterways, aquaculture, subsea construction and understanding the effects of climate change on the world's oceans, lakes and rivers. As we use our oceans in new and innovative ways—from oil and gas exploration to aquaculture to marine parks—marine sensors can help guide critical decisions to mitigate any negative effects these operations have on the marine environment.
SCC is working with AML Oceanographic to develop an international standard for marine sensors. It will set out universal device specifications to ensure consistent results and a standardized approach for performance testing and reporting. This means customers can truly compare technologies when purchasing marine sensors. For AML Oceanographic, it means they can compete effectively and demonstrate their equipment's capabilities—and that will help them continue grow to their business, and be a leader in Canada and around the world.
CANADIAN LEADERSHIP
SCC is the leader of Canada's standardization network. In this role, we work to engage with all stakeholders—regulators, governments, standards development organizations, various accredited bodies and consumers—to deliver a responsive and effective network that consistently provides value to Canada.
The international trade arena is more competitive than ever before. As Canadian businesses enter new export markets, and as Canada increasingly diversifies its trade, this evolving landscape means that SCC must continue to develop targeted strategies that support the needs of both exporters and importers. Standardization plays a key role in promoting global trade and in helping Canada to reach its full potential.
Developing strong relationships with national standardization bodies of key trading partners is one way SCC embraces its international leadership position to create opportunities for Canadian businesses and offer value to Canada. For example, SCC works closely with its counterparts in the United States of America, the American National Standards Institute (ANSI), and Mexico, Direccion General de Normas (DGN), in seeking greater alignment of standards and conformity assessment procedures in order to reduce duplication of regulatory requirements, lower costs for exporters and importers, and facilitate the development of joint North American standards. SCC is also actively engaged with Global Affairs Canada, to support the standardization-related components of the negotiations for the modernization of the North American Free Trade Agreement (NAFTA).
To facilitate implementation of conformity assessment within the Canada-European Union Comprehensive Economic and Trade Agreement (CETA), SCC signed a Cooperation Agreement with the European co-operation for Accreditation (EA) in June 2016. We are also strengthening Canada's trade relationship with China through enhanced agreements with Chinese standardization organizations, including the Standards Administration of China (SAC) and the Certification and Accreditation Administration of China (CNCA). These agreements can be leveraged to support any future potential free trade agreement between Canada and China.
CANADA'S STANDARDIZATION NETWORK
SCC is the leader of Canada's standardization network. In this role, we work to engage with all stakeholders—regulators, governments, standards development organizations, various accredited bodies and consumers—to deliver a strong, responsive and effective network that consistently provides value to Canada.
To help increase economic competitiveness for Canadians, SCC is focused squarely on aligning standards, regionally and internationally. Canada's participation in the Pan American Standards Commission (COPANT) is a good example of the benefits that can come from cooperating on standardization. Research conducted by SCC demonstrated that Canada's membership in COPANT increased the value of goods exported to partner countries by 10 per cent.1 Coordination on standardization can reduce trade barriers and increase trade diversification for Canada, an imperative that Canada has long recognized and is increasingly acting on.
SCC knows that today's increasingly competitive and complex international marketplace has created challenges for Canadian small and medium-sized enterprises (SMEs). SMEs are important players in Canada's export market; in fact, they account for 25.2 per cent of the value of Canadian exports ($106.4 billion), and 96.8 per cent of exporting enterprises, the equivalent of 37,639 enterprises.2 While most exporting SMEs trade with one partner country, 18.7 per cent traded with more than three partner countries.3 Familiarity with international standards is important to SMEs in order to facilitate trade. From 2010 to 2012, Statistics Canada reported that between 34.1 per cent and 41.5 per cent of SMEs indicated that uncertainty of international standards was an obstacle to exports or an attempt to export.4
For these smaller-sized exporters, third-party conformity assessment is a way to meet the criteria for doing business in any given market. By offering accreditation solutions and encouraging international harmonization, SCC is making it easier for Canadian companies to participate in the global economy.
DELIVERING VALUE
Standardization is critical to Canada's economic prosperity. Standards can directly support the federal government's plan to build a strong and competitive national economy. In fact, research has shown that between 1981 and 2014, standardization contributed 7.8 per cent of the growth rate in Canada's real GDP and 16.1 per cent in the growth of labour productivity.5 In 2014 alone, standards contributed nearly $3-billion of the $39-billion increase in Canada's real GDP.6
Regulators and regulatory advisory bodies across Canada recognize SCC as a trusted advisor with the ability to facilitate standardization solutions to help them achieve their objectives. SCC has worked with stakeholders through the Provincial-Territorial Advisory Committee (PTAC), the National Public Safety Advisory Committee (NPSAC), the Standards Development Organizations Advisory Committee (SDOAC) and direct consultations with government departments to offer standardization solutions that promote the use of up-to-date standards in regulations. SCC also works with regulators to consider the alignment of standards in regulations to reduce barriers to trade within Canada. By identifying differences in regulatory requirements and helping provinces and territories harmonize them, SCC's work in support of the Canadian Free Trade Agreement (CFTA) will increase customer choice, reduce red tape and help to remove internal trade barriers that create inefficiencies and slow down Canada's growth.
Certification and testing requirements can differ between Canadian jurisdictions, impeding the mobility of some products, tradespeople and professionals. As a result, internal trade barriers have been created within our own national borders, and we know that standardization will assist in eliminating these barriers. In 2018, SCC completed a comprehensive report providing a broad overview of the conformity assessment system. The report noted that conformity assessment has an important role to play in ensuring consumer safety, as well as product and service quality, compatibility, efficiency and effectiveness.
While the ways in which conformity assessment can become a barrier to trade were discussed, efforts by multiple stakeholders, including SCC, to reduce unnecessary barriers to trade, while protecting the health and safety of Canadians, were highlighted. Additionally, the report demonstrated the contribution that conformity assessment makes to the Canadian economy with respect to GDP and employment.
To further strengthen Canada's standardization network, SCC must continue to demonstrate the value of standards and conformity assessment to governments and industry leaders in the sectors that are key to Canada's competitiveness. We must make these stakeholders fully aware of how they can leverage standardization to their benefit.
For example, SCC will take advantage of its Canadian National Committee of the International Electrotechnical Commission (IEC), whose members include top senior leaders of Canada's eletrotechnical sectors from hydroelectricity, renewable energies, electrification of cars, to electrical products and consumer electronics, to ensure Canadian interests are considered in the development of future IEC plans.
The move toward aligning standards across the globe is also opening doors to both regulated and non-regulated markets for a growing number of accreditation service providers. As Canada's national accreditation body, SCC—through the Accreditation Services branch—continues to prioritize the delivery of its programs and review its pricing model so that its fees continue to remain responsive and customer-focused. In all that we do, from supporting standards development to accreditation, SCC is seeking out new and more efficient ways of delivering value to Canada.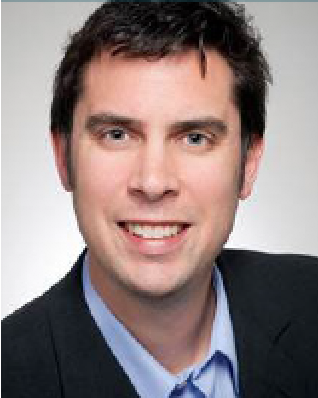 RECYCLING CO2 TO MAKE STRONGER, GREENER CONCRETE
SEAN MONKMAN
PH.D P.ENG, VP TECHNOLOGY DEVELOPMENT
CARBONCURE TECHNOLOGIES
"Standards and codes need to evolve to recognize innovative technologies like CarbonCure's. Working with the Standards Council of Canada, we are finding solutions to help us grow our business."
CarbonCure is an innovative Canadian company based in Nova Scotia. Its patented technology permanently sequesters or "locks in" carbon dioxide by injecting it into concrete as it is mixed. The resulting concrete product meets or exceeds quality benchmarks while decreasing greenhouse gas emissions and lowering manufacturing costs.
In order to expand, CarbonCure needs the relevant standard for concrete to include the process that uses its patented technology to be one of the acceptable methods of producing concrete. To do this, SCC is helping CarbonCure get the current standard updated with the addition of a new Annex, as well as getting references to that standard in the National Model Construction Codes (and in provincial and territorial adoptions of the Codes) updated. SCC is also helping CarbonCure on international standardization activities by facilitating an opportunity to participate as an observer on relevant European standardization technical committees for concrete specifications. This will be incredibly valuable because it will support CarbonCure's entry and expansion into European markets. Standardization solutions that support Canadian businesses and our environment are a priority for SCC.
Standardization solutions that support Canadian businesses and our environment are a priority for SCC.