The Standards Council of Canada's (SCC's) Energy Management Systems Accreditation Program assesses the competence of bodies that intend to certify organizations in their implementation of the international standard, ISO 50001 – Energy Management Systems.
By establishing energy management systems and processes in accordance with ISO 50001, organizations can improve their overall energy performance, including energy efficiency, use and consumption. These improvements can lead to significant energy cost savings, as well as reduce an organization's greenhouse gas emissions (carbon footprint), and other adverse environmental impacts.
Scope of accreditation
SCC's Energy Management Systems Accreditation Program accredits certification bodies that certify energy management systems in the following sectors:
Commercial buildings
Light and medium industry
Heavy industrial
Transportation
Building complex energy use
Energy providers
Benefits of Accreditation
SCC accreditation demonstrates an organization's competence to manage and perform activities defined by its specific program scope of accreditation. Through SCC accreditation, certification bodies are able to obtain independent, third-party, credible test results for themselves and for their customers.
SCC accreditation helps certification bodies deliver services with confidence and attract new customers. As a signatory member to several international mutual recognition and multilateral agreements, SCC's Accreditation Program is internationally recognized.
Manufacturing businesses are energy intensive; ISO 50001 uniquely addresses those key areas relating to energy consumption and improvement. Once accredited by SCC to provide ISO 50001 registration services, QUASAR will ensure a competent team of professionals is available to help customers achieve their energy improvement goals.

Inderpal (Indy) S. Jaswal, Registrar and Manager, Quality Assurance, CWB Group / QUASAR
Accreditation requirements
SCC's Criteria and Procedures page highlights each international standard and other documents whose requirements must be met for a particular accreditation program.
SCC collaborator: Cost-shared assistance
Organizations that implement energy management systems have reported tremendous energy savings of 10 to 20 per cent within the first five years of adherence. Through Natural Resources Canada's (NRCan's) Office of Energy Efficiency, the federal government is offering cost-shared assistance to industrial companies seeking to implement ISO 50001.
For more information on the ISO 50001 standard and the key benefits of its implementation, please refer to the ISO brochure, Win the energy challenge with ISO 50001, as well as a short ISO 50001 video.
To learn more, view:
SCC's World Accreditation Day 2014 information session on ISO 50001, featuring presentations by:

Carol Buckley, the Director General of the Office of Energy Efficiency (OEE), NRCan, who talked about the value of becoming certified to ISO 50001. Through NRCan's OEE, the Government of Canada supports Responsible Energy Use through systematic energy management.
Paul Birkeland, Founder and Principal, Strategic Energy, who led the information session on ISO 50001.
Get started on your SCC accreditation process.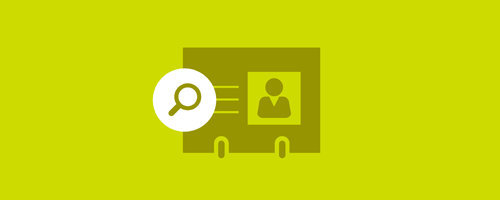 Find an Accredited Certification Body
A list of SCC-accredited bodies, including the date, status and scope of accreditation.
Purchase the standards and standards-based products you are looking for.